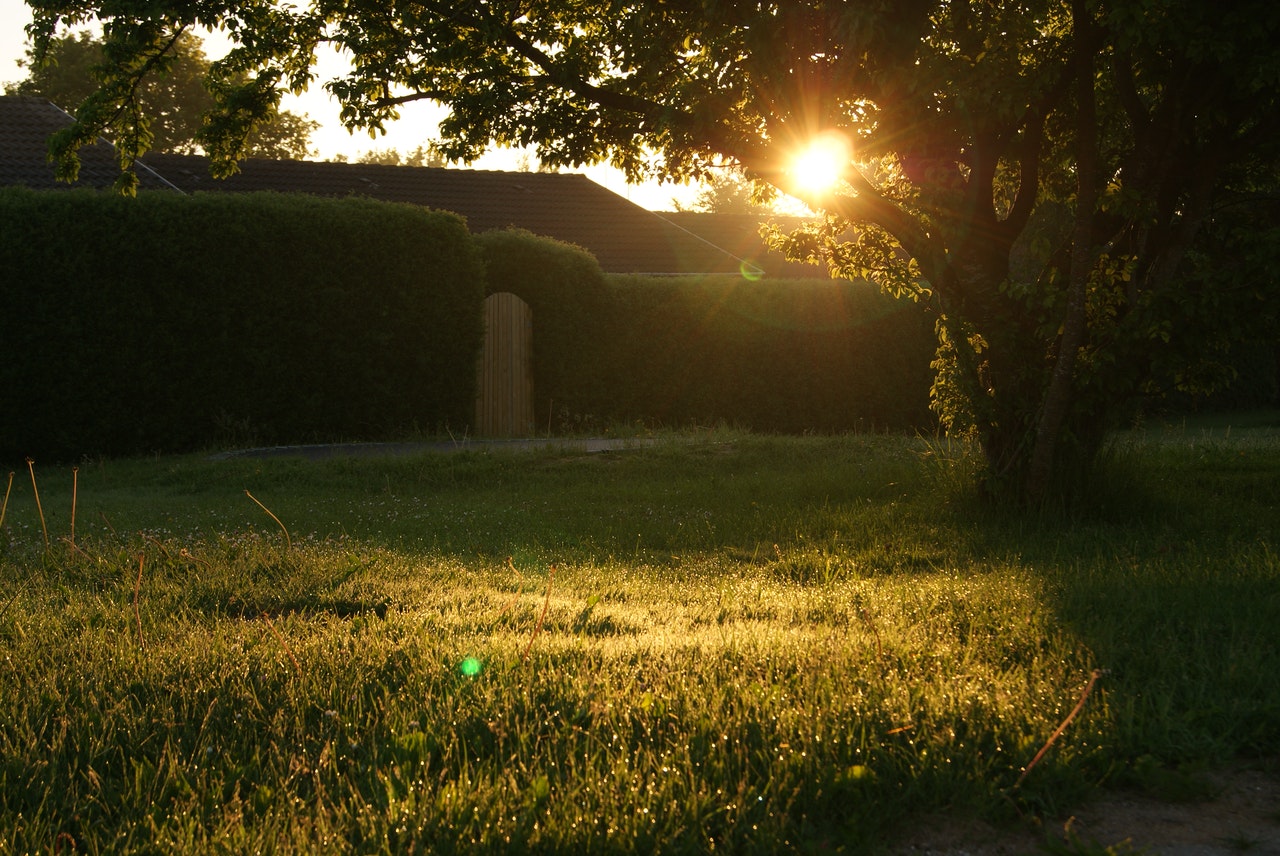 Practicing modern archery means practicing target archery. You shoot at circular targets at a fixed distance.
The Province of Alberta has no laws that prohibit archers from shooting their bows at home. But you should check with the city or municipality you are practicing in. Some places don't allow you to shoot archery arrows within their city or town limits.
Alberta has 344 municipalities and 19 cities. Each jurisdiction has its own bylaws. Here are some regulations in respective cities and municipalities:
The city of Calgary prohibits target arrow shooting or archery within its boundaries.
The town of Ponoka considers archery equipment as a firearm. But the Town Manager may allow the use of bows at home if you ask permission.
The city of Lethbridge bans the use of archery equipment outside a shooting range. But you can ask permission from the Chief of Police.
Check municipal or city bylaws first. Contact the local police or government first. Research is the best way before you use your bow and arrow.
Consider yourself lucky if a city or province allows you to practice archery at home. Remember that a bow and arrow is still a weapon in some places.
You are responsible for your and others' safety. Target archery needs a bit of extra space for you to shoot arrows.
Put a backstop to prevent arrows from flying outside your backyard.
If the bylaws don't allow archery at home, don't intend to violate these.
Bylaws protect the people, especially if they're living in a populated community.
Instead, you can practice some drills for muscle memory:
Buy an archery training band. It helps preserve your strength. It also mimics the weight force of a real bow.
Never dry fire a bow. To dry fire means the archer pulls and releases a bowstring with no arrow. Dry firing only risks damage to the bow.
Instead, draw a bow as usual and hold it for 3-5 seconds. Release it at a slow pace to bring back its normal position. Repeat the motion about 5-10 times. Take your time to have five-minutes pauses in each drill.
Train yourself outside of archery training. Focus on body conditioning by adding a gym or home workout routine. It can help you gain strength and improve your cardiovascular health.
Again, never practice dry firing. An arrow absorbs about 75 percent of the energy released. Otherwise, the bow itself absorbs all. Dry firing can cause your bow to break.
Archery is a sport that needs proper equipment maintenance. So always have inspections every time you shoot. Do it before and after practice. Equipment is prone to wear and tear. But with proper handling, these will last long.
Is it alright to practice target shooting on Crown land in Alberta?
Crown land is any territory that belongs to the Canadian Crown or monarch. Crown land in Alberta is also called public land. The administration remains the owner unless they sell or transfer the land.
Alberta has over 100 million acres of Crown land. But Crown lands may have temporary closures due to wildfires or other circumstances. Consult with the local Alberta Environment Parks office before you hunt.
Alberta allows you to practice target shooting on public land. But keep in mind the people's safety when shooting your bow or any firearm. Follow signs, especially on firearm restriction in an area.
Archers and gun enthusiasts go to public lands to have target practice. You can practice it as long as you follow safety precautions.
Be mindful that target shooting isn't the only activity there. Hikers, bikers, and campers also go to public lands.
Maintain cleanliness at all times. Pick up gun shells and clay targets in your area. You never want to leave the Crown land full of garbage.
Never drink alcoholic beverages when target shooting. Think of the dangers you are creating if you are under the influence while practicing.
Never practice excessive shooting. You are only disturbing nearby people and residents. Also, ask permission from landowners and other people near you.
You have the freedom to fire your bow or gun. But you have a big responsibility for the safety of others.
Another responsibility is the preservation of the environment.
If you see enthusiasts risking others' safety, contact authorities right away. You help the police have the best opportunity to identify violators.
You can't use off-highway vehicles (OHV) in most provincial parks and recreation areas. OHV usage is only applicable to some districts and counties.
Hunters have to park their vehicles in the correct parking sports. Refrain from lighting fires unless you have permission.
Crown lands have different ways of management. But these exist for the benefit of generations.
These lands are also for the conservation of wildlife. So hunt with care and responsibility.
The hunting community has a big responsibility in wildlife management.
Do you need a license for a bow in Alberta?
Buying an archery bow or related equipment requires no license in Alberta. But you need to register when using a bow for recreational hunting and fishing.
You can walk into an archery store and buy a bow and arrow. You don't need any extra paperwork or permits. But shooting a bow is different. You have to look at bylaws and licensing rules first.
You can also get expert advice from bow technicians and trainers. They teach you the proper handling of your bow. They also teach you how to use your bow.
You can buy licenses online. You will need an email address and credit card for the online application. Aspira is in charge of licensing for recreational hunting and fishing in Alberta.
You can also buy licenses from recognized private issuers. Costs vary depending on what type of license you want to buy.
All bowhunters have to buy a bowhunting permit. Hunters using crossbows don't need to buy a bowhunting permit.
Recreational archers don't need to have their bows licensed. But they have to follow bylaws in the city and municipality. Some places don't allow backyard archery.
You can register yourself in archery clubs and shooting ranges. But instead of a license, you can join a community that shares the same passion as you.
Clubs encourage you to practice even more. They also help you belong in the team with fellow archers.
You can also get expert advice from bow technicians and trainers. They teach you the proper handling of your bow.
Regardless of where you are hunting, ensure you have the proper permission. You can ask permission two weeks before hunting.
Can you hunt on Sundays in Alberta?
No Sunday hunting in certain North American regions has been a tradition ever since. History tells us that the early days had this law because of religious purposes.
You can hunt on Sundays in Alberta. But you can't hunt animals in Prairie Wildlife Management Units (WMU) during Sundays. Examples of big games are moose, white-tailed, and mule deers.
The Province of Alberta has divisions of WMUs. The Ministry of Environment and Parks (AEP) manages wildlife within WMU boundaries.
Before you hunt, search for a specific WMU first. Make sure you know the rules and regulations too.
Over half of the province allows Sunday hunting. You make the most of Sunday hunting in the north of Edmonton. Residents from Calgary or Lethbridge may need to drive a distance to hunt during Sundays.
Aside from rules, never forget to follow precautions:
Inform somebody if you're hunting alone. Let your loved one or friend know where you're going.
Watch out for damaged trees in forests. Trees may have structural defects. They can fall anytime without warning.
Familiarize the terrain you're going to hunt in. Bikers and campers may be there. So research on that place.
Provide yourself some essentials like a basic first aid kit, rain gear, and water.
Stay aware of other hunters. You may also inform them without disturbing them.
Hunting accidents are rare. Most of the time, accidents are preventable if you follow the rules and regulations. Also, read warnings from signs. Obey wildlife and hunting laws.
The Wildlife Act reminds hunters of their privilege to access public lands. But they have to observe responsible conduct.
Hunters have to understand and follow access conditions.
You have to ask permission when entering Indian reserves and Metis settlements. You have to ask permission when entering public lands under agricultural lease too. Ask permission from the respective councils and leaseholders.
Leaseholders may allow or deny access to recreation. Negotiate with them.
Do you need a hunter education course to hunt in Alberta?
The Province of Alberta needs you to take a hunter safety course if you're a first-time hunter. The Alberta Hunter Education course is a need that covers wildlife identification. It also covers hunting ethics, firearms, and field techniques.
The Alberta Hunter Education Instructors has courses for you online. The instructors have years of experience and hands-on training. So you don't have to worry about learning.
Here are other requirements you need to complete to hunt:
Canadians need to take a Firearms Safety Course. This federal is crucial in applying for a Possession and Acquisition License (PAL). This course will cover the safety, storage, and transportation of firearms. It will also cover ammunition management.
You need a PAL to own a firearm and get ammunition. You can submit your application to the Royal Canadian Mounted Police (RCMP) online.
Get a Wildlife Identification Number (WIN). The WIN serves as the Social Insurance Number for hunters and anglers. The WIN is a 10-digit number for hunting draws and hunting licenses in Alberta. You need this if you're bow, crossbow, or rifle hunting.
Educate yourself as much as possible. Hunter education helps you understand the importance of wildlife protection and proper behavior.
You can skip the last two requirements by buying a bow in Alberta. Archery equipment is purchasable by anyone who's over 18 years old.
Rifles and shotguns may not be for you. So you can choose archery equipment instead.
What can you hunt in Alberta?
Alberta boasts its rich wildlife due to its stable climate and rich soil.
In the Province of Alberta, you can hunt elk, moose, and bighorn sheep. You can also hunt mules and whitetail deers. Alberta also allows you to hunt black bears, cougars, coyotes, and waterfowls.
Here are some general regulations from the Province of Alberta:
Never discharge a weapon at a big game animal when it's swimming.
Never fire a weapon within 200 yards of any occupied building. Bylaws on permission from owners are present.
Never discharge a weapon across a provincial highway or paved road.
Never feed hostile animals like bears and wolves unless baiting bylaws allow you.
Never fire a weapon if you're under 18 years of age without an adult accompanying you. Legal guardians can also go with written permission.
Don't kill any wildlife with a vehicle. Never hunt or transport animals using a plane too.
You can't hunt with your dog without your direct control. Exceptions apply to some WMUs. You have to be within 50 meters with your dog. Make sure your dog doesn't track or scent big game too.
Buying, selling, or trading big game and game birds is unlawful. You need to get an authority of Game Bird Shooting Ground License to have this. To sell wildlife is under regulation in the Wildlife Act. But many transactions are illegal. So you have to pick before you sell your harvest.
Be mindful not to exceed the daily limit for any game bid. Don't forget to retrieve a game bird after you've killed or wounded these.
Bowhunters need to know that arrows with explosive heads are unlawful. Hunters can't shoot a weapon if it's capable of firing more than one bullet in a trigger pull.
Don't use bait that contains poisonous substances. Never use tranquilizers too.
Hunters can only hunt one-half hour after sunset. Hunters can only hunt one-half hour before sunrise too.
Exporting big game needs an Alberta Export Permit. You don't have to get an export permit for harvested coyotes. Make sure that you hunt these under the law.