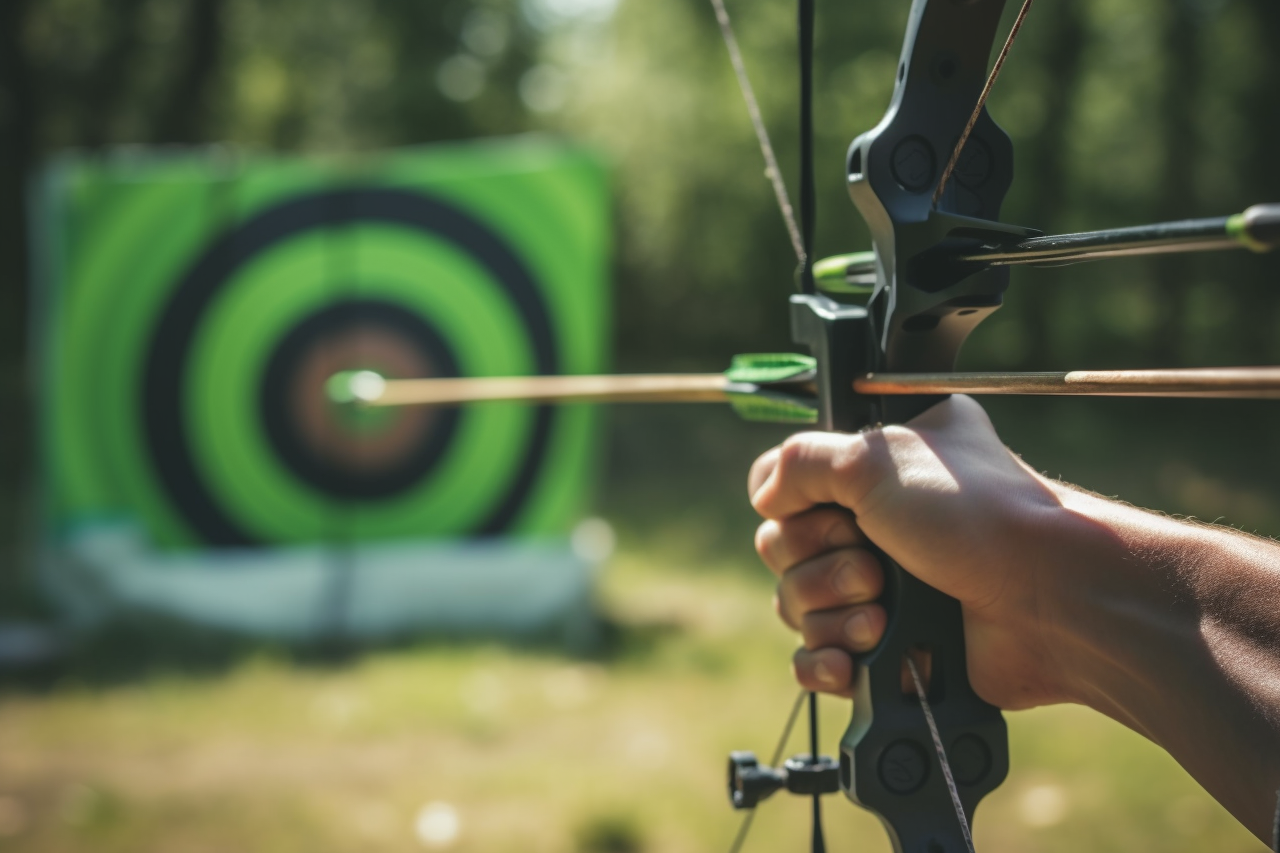 Are you a beginner interested in getting into archery? A compound bow is an excellent option for novice archers.
Compound bows are adjustable and easy to use, allowing new archers to quickly get a feel for the sport. However, choosing the right bow for your experience level can be difficult. You can pick the best compound bow with the correct information.
In this article, we'll discuss the key factors to consider before you buy your first compound bow. We'll cover draw weight, draw length, arrows, and the top models on the market. You'll be ready to start shooting with confidence in no time.
Consider Your Level of Experience
If you're new to archery, it's essential to consider your experience level before making a purchase. If you are looking for the best bow for beginners, it's vital to consider what type of bow you'll want to use for target practice, hunting, or both.
If you're new to archery, start with a lighter bow to get used to the mechanics and build strength. A lightweight bow is also suitable for younger archers with different strengths than an experienced adult.
It's also important to consider the draw weight of the bow. The force necessary to draw the bowstring back is measured in pounds. Beginners should look for a bow with a draw weight of 20 to 40 pounds. You can always upgrade to a bow with a higher draw weight as you gain strength and experience.
When selecting a beginner bow, you'll also need to consider the size. Archery bows come in various sizes, depending on your chosen type. A smaller bow is suitable for younger archers, while an enormous archery bow is better suited for adult beginners. Selecting a bow that fits your body size and strength level is essential. Make sure you try out several archery bows before making a final decision.
Choose the Right Draw Weight
Choosing the right draw weight doesn't have to be intimidating. A compound bow's draw weight is simply the force to pull the string back and hold it, measured in pounds. Generally, a bow's draw weight can range from 10-80 pounds, so it's essential to factor in your experience and physical capabilities when deciding.
Here are a few things to remember:
As beginners should start with a draw weight of 40-50 pounds
Intermediate archers may find 20-50 pounds to be a comfortable draw weight
Experienced archers may prefer a draw weight of 50-70 pounds
When choosing the correct draw weight, comfort should be your primary concern. If you can't comfortably hold the draw weight, you won't be able to shoot accurately and won't get the most out of your bow. Test a few different draw weights to see which works best for you.
Look for Adjustable Draw Lengths
The correct draw length will make all the difference whether you're just starting out or already an experienced archer. Finding the perfect fit for your bow is vital, and adjustable draw lengths make it easier to customize your shooting experience!
When shopping for a bow, look for one that allows for draw length adjustment. It will enable you to adjust the draw length as you grow and maintain a comfortable draw distance.
Compound bows come with a range of draw length adjustments, usually between 12 and 30 inches. To determine the proper draw length for you, measure your arm span, divide it by 2.5, and round up to the nearest half-inch. For example, if your arm span is 72 inches, your right draw length would be 28.8 inches or rounded up to 29 inches.
Adjust the draw length to the correct setting when trying bows. With a properly adjusted draw length, drawing will feel more comfortable and result in more accurate shots.
Pick the Right Arrow
Once you've chosen the perfect bow, it's time to pick the right arrow to match! Choosing the right one can be overwhelming, but it's essential. You should consider the arrow's shaft, fletching, and point when picking an arrow. With the right choice of an arrow, you can take your archery shooting skills to the next level and take full advantage of your equipment.
The arrow shaft is the arrow's central portion, with aluminum, carbon fiber, or a combination. Aluminum arrows tend to be heavier and more durable, while carbon fiber arrows are lighter and better suited for longer distances. Consider the arrow's spine, which is the arrow shaft's stiffness. The one with a lower spine will flex more and are better for beginners.
Fletching is the feathers or vanes at the back of the arrow that help stabilize it in the air. Fletchings are usually made of plastic or feathers and come in various shapes and sizes. The most common type of fletching is the three-fletch design, which consists of three vanes that are either straight or curved.
Finally, the arrow point is what penetrates the target. Arrow points come in various shapes and sizes, but for beginners, the most common type of arrow point is a field point. Field points are designed for target shooting and have a blunt tip.
With the right arrow, you can hit your target every time. When you combine the right arrow shaft, fletching, and point, you can shoot more accurately. So select the perfect combination that works for you.
Research the Top Models
Let's start with the PSE Archery Stinger X; it's the perfect pick for beginners, as it's light enough to handle yet powerful enough to launch arrows up to 310 feet per second.
The Diamond Archery Edge SB-1 is also a great choice; it has a draw weight range of 5-70 pounds, making it ideal for kids and adults. Finally, the Bear Archery Brave Compound Bow is great for those looking for a high-performance yet lightweight design with a draw weight of 19-70 pounds.
PSE Archery Stinger X
The PSE Archery Stinger X may be your ideal choice if you're starting archery! It is the most reliable and popular compound bow on the market and offers features. It's adjustable draw length and weight make it great for various body sizes, and it is lightweight, so it is easy to transport and use.
Here are some features on offer with the PSE Archery Stinger X:
The maximum draw weight of 70 lbs.
Adjustable draw length from 29″ to 31″.
Lightweight design – only 3.5 lbs.
Smooth draw cycle for a comfortable shooting experience.
This compound bow is designed to provide beginners a smooth and comfortable shooting experience with its adjustable draw weight and draw length. A range of different archers can use it. The PSE Archery Stinger X is reliable and durable and will surely last you for years.
Diamond Archery Edge SB-1
If you're looking for a compound bow that's a step up from the PSE Archery Stinger X, the Diamond Archery Edge SB-1 is a great choice. This one is ideal for beginners and intermediate archers, offering a smooth draw cycle and forgiving forgiveness.
The Edge SB-1's adjustable draw length of 19-31 inches ensures it can grow with you as your technique and strength improve. The adjustable draw length, draw weight, and included accessories make it a great value, and the split-limb design ensures that you're getting a bow that's comfortable to shoot and accurate.
The bow also features a split-limb design, which reduces weight and makes it more comfortable to hold. The Edge SB-1 also has a Peak Performance single-cam system that ensures a smooth draw and excellent accuracy. The included five-pin sight makes it easy to line up your shots, and the adjustable draw weight of up to 70 lbs makes it a perfect option for archers of all skill levels.
The Diamond Archery Edge SB-1 is an excellent pick for any beginning archer looking to take their game to the next level. It's incredibly durable, lightweight, and easy to use, making it an excellent option for someone just starting. PSE Archery Stinger X, the Diamond Archery Edge SB-1, is perfect for an upgrade.
Bear Archery Brave Compound Bow
The Bear Archery Brave Compound Bow is an excellent pick for intermediate archers looking to take their shooting to the next level; it offers a smooth draw cycle, adjustable draw length, and adjustable draw weight, all with a lightweight, split-limb design. This bow is perfect for upgrading from a beginner's bow without breaking the bank.
The bow is designed with a split-limb design, making it lightweight and easy to carry. It features an adjustable draw length from 19 to 29 inches. And a draw weight of 5 to 70 pounds, making it suitable for most archers. The bow also features an adjustable sight, giving precise aim and accuracy.
The bow is also engineered with a precision-engineered riser, providing a solid foundation and ensuring it won't become unbalanced. The included arrow rest is also adjustable, allowing you to customize the bow to your preferences.
The Bear Archery Brave Compound Bow is ideal for archers who want a dependable bow that can handle the rigors of practice and competition if you are starting or looking for a reliable bow that will stay in the bank.
Frequently Asked Questions
What is the difference between a compound bow and a recurve bow?
Compound bows and recurve bows are two of the most popular types of bows available for archery. The main difference is the system used to store and release energy.
A compound bow has a system of pulleys and cables that helps the archer store and release energy more efficiently. On the other hand, a recurve bow has no additional components and traditionally stores and releases energy.
Compound bows tend to be heavier and more expensive than recurve bows, making them more suitable for experienced archers.
Is it necessary to have a bow press for maintenance?
When it comes to maintaining your compound bow, it can be helpful to have a bow press. A bow press is a tool that helps shape the bow's limbs, adjust to draw weight, and service the cams. While having a bow press is unnecessary for all maintenance, it can be beneficial for more advanced maintenance tasks, such as replacing strings and cables or installing accessories.
How much does a beginner's compound bow usually cost?
As a beginner, you may wonder how much a compound bow costs. Generally, the price range for an entry-level compound bow is between $200 and $400. However, you can find lower-priced and higher-end models that could cost up to $1000. The price of the bow only sometimes determines the quality, so be sure to research before making a purchase.
What kind of arrows are best for target practice?
For target practice, the best arrows to use are aluminum arrows. They are durable and lightweight, making them an excellent choice for beginners. They are also cheaper than carbon arrows and are a great starting option.
Additionally, you can use aluminum arrows indoors or outdoors for target practice, so you don't have to worry about weather conditions affecting your practice. With the right ones, you can have a great time shooting your compound bow and improving your skills.
What type of accessories do I need to get started?
When starting with archery, you'll need a few accessories. You'll need a quiver to carry arrows, a bow stringer so you can put tension on the bowstring, a bow stringer tool, a bow stand to hold the bow, a bow square to help you line up the arrow with the bow, a bow press to adjust the draw length and draw weight, and a rest to help you aim.
You'll also need a stabilizer to help reduce the bow's vibration and noise. You can confidently practice your archery skills with all these accessories in tow!
Conclusion
You're now ready to buy your first compound bow. Look for a bow with an adjustable draw weight and size. Finding one with the right arrow for your skill level is also essential.
You can find the perfect bow for you with some research. You'll be ready to quickly take your archery skills to the next level. So, don't be intimidated, and don't rush the process. Take your time and find the perfect bow for you. You'll be hitting the bullseye with the right equipment in no time. Good luck and happy shooting!