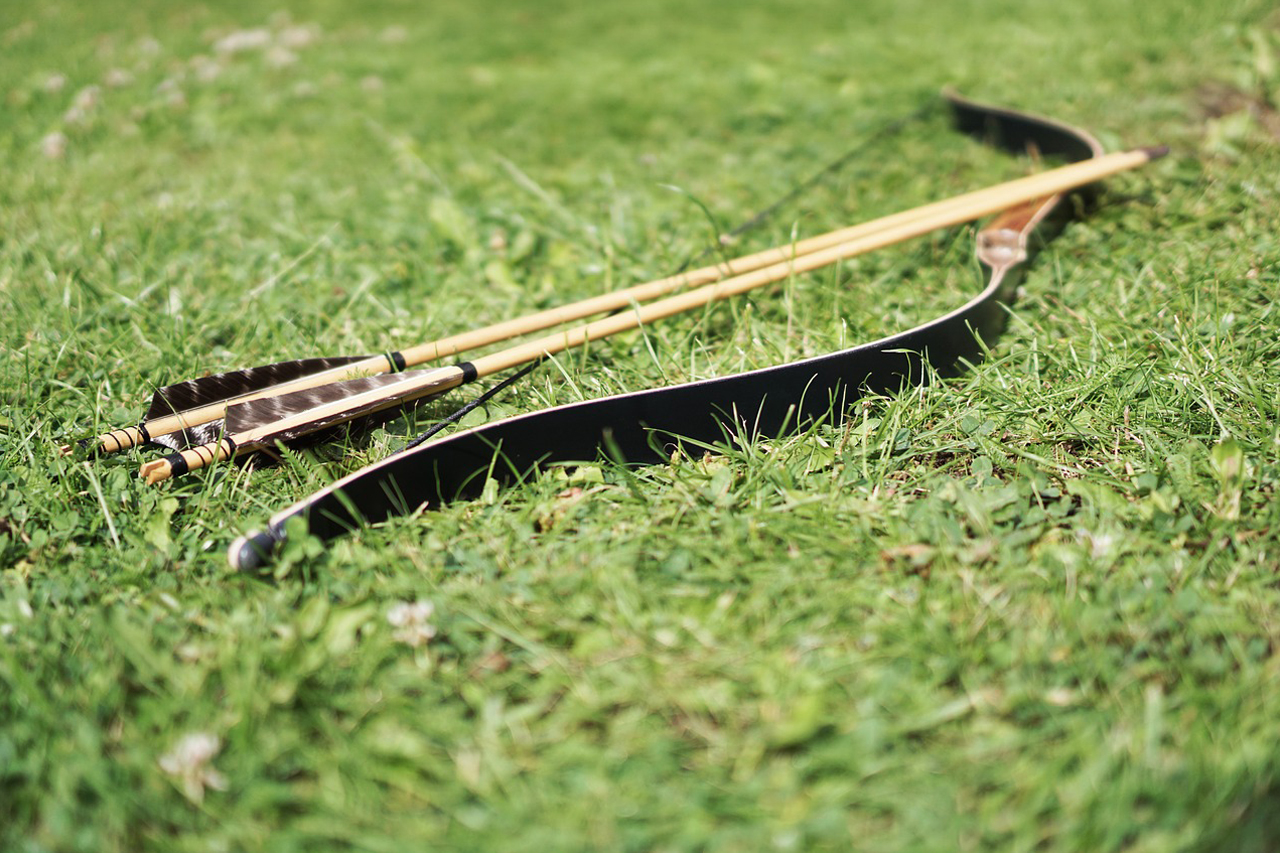 You can legally shoot your bow in your backyard in Calgary but under a few conditions. A bow is considered a firearm or a weapon alongside crossbows and air or pellet guns in Alberta, and Section 52 of the Wildlife Act states that you should not fire a weapon within 200 yards of an occupied building.
Calgary, a cosmopolitan city in Alberta, Canada, has many archery shops and ranges. Hence, it is easy to presume that Alberta has many archery enthusiasts. The province also has a variety of wildlife, so hunting is common, whether big-game or bird hunting.
Since hunters can use bows in hunting, they can still get quite dangerous, and people's safety is always the authorities' priority.
The limitations of using the bow in the backyard are not presented in the law blatantly. Still, if you don't know the law well, you can be punished, even if you consider your neighbors' safety and they don't have a problem with your backyard bow shooting range.
The government mentioned the limitations of a person's backyard bow shooting range in the first subsection of Section 52 of the province of Alberta Wildlife Act. The section states that "No person shall (a) discharge a weapon, or (b) cause a projectile from a weapon to pass within 200 yards of any occupied building."
However, the second subsection states that the first subsection doesn't apply to the land's owner, occupant, or the person who possesses or controls the land of the building.
In summary, if you own, occupy, or control the land, you can shoot in your backyard, as long as it is within the 200-yard limit. That's a vast land area!
If you don't have that big of a yard, or if you don't own, occupy, or control the land of the building with a 200-yard lawn, here's a better solution: hit the nearest shooting range for a safe and worry-free target shooting experience!
Are bows legal in Calgary?
Bows are considered a firearm or a weapon, but owning one is legal in Calgary, Alberta. It is not as challenging to purchase in the province. Many citizens and bowhunters own bows for leisure or hunting purposes, and there are also plenty of archery stores and ranges in the area.
Although bows are considered firearms or weapons in the province, they are still easier to purchase and own than guns. You can walk out of the archery store on the same day of your purchase without being burdened by paperwork, license, or registration.
However, it would be best if you still are wary of the hunting regulations to avoid getting in trouble with the law regarding hunting. For example, Canada has limitations when it comes to bowhunting using crossbows.
Do you need a license to purchase a crossbow in Canada?
According to the Criminal Code of Canada, barreled weapons that launch a projectile at a muzzle velocity not exceeding 152.4 m/s or 500 feet per second are not considered firearms. Therefore, no license is required to purchase a crossbow.
Anyone over 18 can purchase and manufacture a crossbow in Canada. You will only need a license to own a crossbow if it is barreled and launches projectiles that exceed the required velocity.
Most Canadians own crossbows for leisure or hunting purposes, and there are also plenty of archery stores and ranges in the area.
Some municipalities also have their bylaws prohibiting specific firearms-related activities, like discharging or possessing firearms within the city limits. Those laws usually define crossbows as firearms.
However, crossbows designed to fire with only one hand and those that measure less than 500 mm in length are part of the prohibited archery equipment in Canada.
Under the Firearms Act of Canada, you do not need to get a registration certificate or a license to have other types of bows. This provision includes crossbows that are longer than 500 mm and needs two hands to use.
You can walk out of the archery store on the same day of your purchase without the burden of paperwork, license, or registration. However, older possession and acquisition license (PAL) cards indicate that one can acquire a crossbow, the laws designating them as firearms were struck down even before their implementation.
It would be best if you still are wary of the hunting regulations to avoid violations, especially regarding hunting. Hunting in Canada at a provincial level has restrictions; therefore, the legality of crossbow hunting varies from province to province.
Can you shoot a bow in your backyard Canada?
You can practice archery in your backyard if your bow has a draw length of 27.6 inches (700 millimeters) or less at a draw weight of at least 39.7 pounds (18 kilograms).
However, some cities and provinces require a backyard range check by an ordinance officer who will issue a permit for you to shoot a bow in your backyard. The permit contains a detailed inspection that your range is safe. In contrast, other cities do not allow archery practices in backyards.
To pass the inspection, ensure everything in your backyard range screams "safety first." Consider these tips when setting up a safe backyard before shooting your bow.
· Print out a safety checklist and pin it somewhere visible to the inspector.
· Include in your checklist things like calling out "clear" when you are about to shoot so that everyone in the vicinity knows to clear the lane before you shoot. You can also include a note like never point an arrow at anything you do not intend to shoot.
· Keep your backyard clean and free of debris or anything that can cause distraction when you are shooting.
· Rope off your backyard archery lane so no one can accidentally pass into the shooting line.
· If possible, position your target at a slightly downward angle which is generally safer for targets.
· Put up a safe backstop to catch any arrows that miss your target. Make sure to create your backyard archery backstop from super thick materials like multiple layers of plywood, tires, rubber mats, or hay bales. Also, ensure that the backstop extends at least a few feet out on your target's sides.
Always double-check with your local laws before setting up an archery range in your backyard since every city and province has its provisions.
What should you consider when shooting bows in your backyard?
When shooting arrows in your backyard in Calgary, Alberta, you should consider the size of your backyard and your neighbors' safety. Before you create your target shooting range in your backyard, ensure that you have control over the land and that it's more than 200 yards.
Another issue you should consider when shooting bows in your backyard is your neighbors' safety. They may be against it, and for a good reason.
If you are a beginner and practicing your aim accuracy in your yard, there is a high chance that your arrow may shoot past your yard and end up in your neighbor's.
As a result, you will be putting your neighbors' safety at risk—even their pets! Aside from their safety, you might also hit their car, house, and other properties and belongings, which may cost you your neighbors' trust and your money for repairs, or worse, total replacement.
Furthermore, even if you have enough space for an outdoor shooting range, setting it up can still be tedious because you must consider many safety precautions. However, if you are determined and have the means, we will gladly give you tips on making your backyard range as safe as possible.
How can you make your backyard range safe?
To keep your backyard range safe, build a sturdy backstop behind your targets to ensure that your arrows won't fly past the designated area. You don't have to worry about casualties or injuries whenever you miss your targets because the backstop will catch your arrows.
Without backstops, your missed arrows will hit your wall, fence, or other solid surfaces behind your target, and the arrows will break as soon as they hit the hard surface. Because of this, backstops are typically made of thick and spongey material to absorb the arrow's shock upon impact.
You can use hay bales as your backstop if you want to go full DIY on your backyard range. You can also add a rubber mat in the combination to make it sturdier.
If you are doing target practice and have high chances of missing your targets, it's better to ensure that your targets are sturdy, so they won't move or fall. You can print out your targets, paste them on stacked cardboard or foam flooring, and then prop them up on a wooden stand.
However, you can buy targets online if you prefer a ready-made one. Do your research beforehand and check buyers' reviews to ensure the target is sturdy.
Another way to ensure that your backyard range is safe is to keep it neat. Make sure that you won't have any distractions in your way when you shoot your bows. Also, before shooting, ensure that the coast is clear and that no one will suddenly run in the travel path of your arrow and get injured.
What birds can you legally shoot in Alberta?
Be careful in shooting birds in Alberta, especially game birds, because the province has many protected birds. However, you can still legally shoot birds like crows, pigeons, magpies, and ravens.
When hunting birds in Canada, you must have a keen eye on bird identification to avoid getting in trouble with the law. Remember that the province is a habitat for many protected bird species.
For instance, Alberta listed whooping cranes and sage grouse as endangered species, which explains why the province protects them from hunters through the hunting regulations.
In Alberta, all birds are protected, except for a select few. Here's a list of birds you can legally hunt in the province:
· Starlings
· Crows
· Pigeons
· House Sparrows
· Magpies
· Blackbirds
· Common Grackles
· Brown-Headed Cowbirds
You can hunt ravens, as long as you do so if you own the land or on public land that's under an agricultural disposition. You can also pursue other bird species not listed above as long as the government declares an open season for them.
Furthermore, falconers can use falconry for hunting upland and migratory birds. Falconers use their trained bird of prey to hunt wild animals in their natural habitat with falconry.
For falconers to hunt via falconry, they should possess a Recreational Falconry permit and all the other licenses that other hunters should have to hunt game birds.