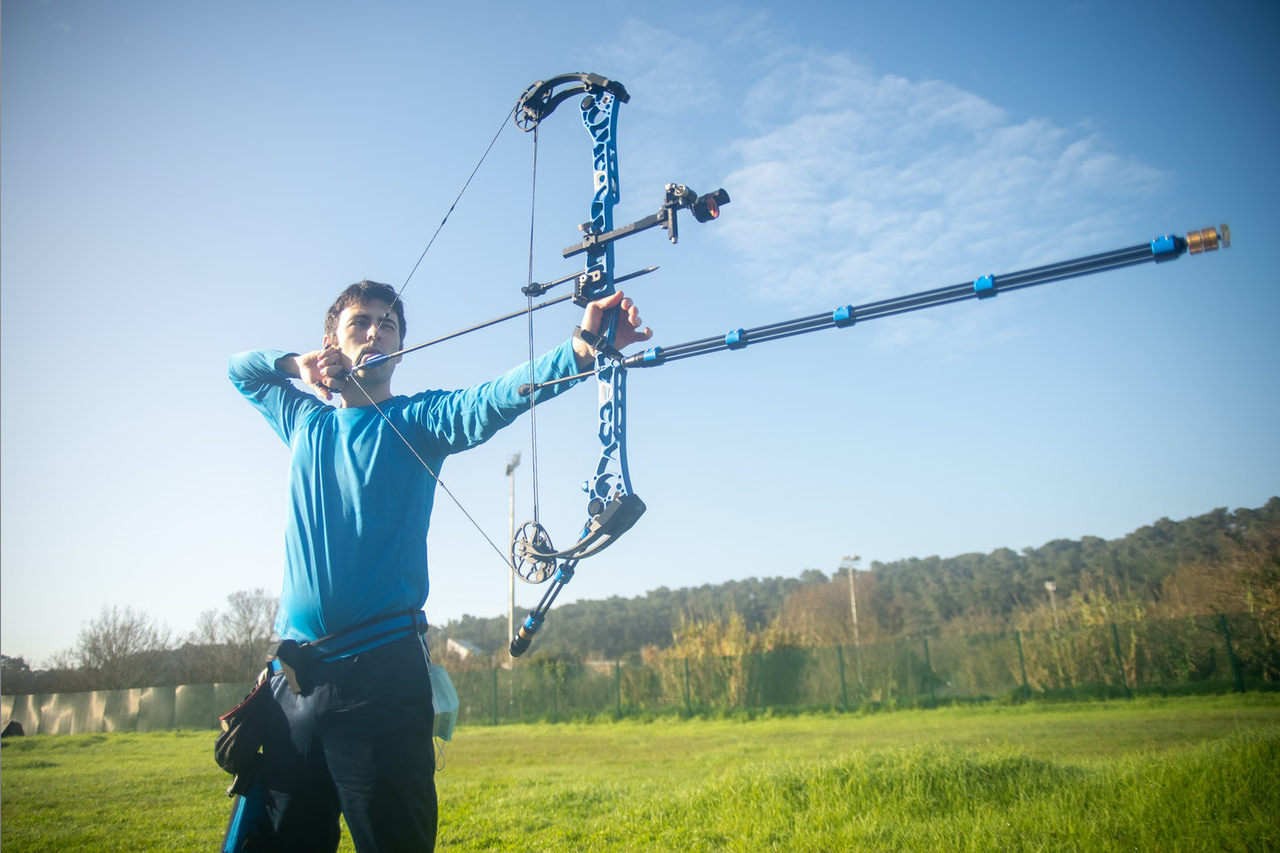 The rate for shipping a compound bow starts at $3 via USPS First-Class Package Service. A compound bow that weighs less than one pound starts at $2.75. However, if your compound bow weighs exactly one pound, the shipping rate starts at $7.03 using Shippo's special Cubic pricing.
Couriers usually base their shipping costs of compound bows on their calculated dimensional weight or actual weight. But they exceptionally choose whichever is greater. If you ship your compound bow domestically, you will most likely pay around $35-55 unless you ship it through a second-party service.
It would be best to consider that couriers typically add around $5-10 on any package size to cover the service and admin fees. For the boxes, you can use your own if you have specific packing requirements, or you can use the packages provided by the courier.
Moreover, USPS also accepts packages that weigh up to 70 pounds. However, their rate increases by 10 to 25 cents for each pound added to the weight. USPS also allows you to ensure your compound bow for $500 if you prefer.
Can you legally ship a compound bow?
You can legally ship a compound bow to other countries that do not have any regulations or a ban on the compound bow and other archery bows. Finland, Italy, Netherlands, Germany, and the United Kingdom allow the shipping of compound bows with minimal regulations.
When shipping your compound bow, it is best to separate the parts into smaller parts as possible. Remove the bow assembly and the rest of the pieces, wrap them with a newspaper, and put them in the box. Unless your compound bow is wide and long, you can ship it in a small package to avoid damage.
You can ship your compound bow through FedEx or USPS. Aside from a newspaper, you can also wrap your bow in bubble wrap and then tape it tightly to ensure it won't get damaged during transit. However, ensure that you do not cover too many bubble wraps as it can add to the weight and increase the price of your parcel.
Moreover, it would be best if you looked out for other countries like Denmark, Poland, Norway, Sweden, and Spain. It is because they impose strict regulations for shipping compound bows.
You will need a license before shipping. Norway also requires special permission from the chief of police before you can ship a bow, and you must be 18 years old to get a permit.
How to ship my compound bow?
The best way to ship your compound bow is to put it in a hard case before sending it to keep it safe from any damages. In many states, keeping your bow in a case is required before they give you the approved shipment documents.
You can use a hard-shell or a soft-shell case, depending on the level of protection you need for your bow. If you want to keep your compound bow in good condition, an excellent hard case is a way to go. It can protect your bow from damage and scratches.
Hard cases also provide the maximum protection for your bow, and it is the optimal choice if the shipping route is aggressive. Manufacturers lined hard cases for bows with a soft fabric and a tie-down strap to keep the bow from moving inside. It gives assurance that your bow is safe and without scratches and damage.
Moreover, it is also essential to use enough PVC tubes packed in a 36″ x 6″ x 6″ rectangular double corrugated box or a 3″ x 36″ triangular box. Avoid using a tubular container as much as possible because they roll when placed on conveyors and roller ramps. Triangular and oblong containers are the best options because they do not move.
Here is a step-by-step process on how you can pack your compound bow before shipping:
Before packing, loosen the hair of the bow.
Wrap the bow in a thin layer of bubble wrap or tissue paper. Make sure the bow is snug in the bow case or a tube by using additional blocks of foam at the end of the case to prevent it from moving during transit.
Do not forget to write your first and family name and contact info on the bow case. Make it visible enough so people can easily see it.
Put a strong rubber band around each end of the bow case if you use one. Doing this will add security to your bow. If you use a PVC tube, put packing tape at the end caps.
Wrap the bow case entirely with another layer of bubble wrap and put the case in the center amidst the packing material inside the carton. Make sure that there is no air space and that everything is tightly placed in the box. Prevent putting the bow case too close to the sides of the carton to avoid scratches.
Secure the carton lids with plastic packaging tape. Do not use paper, scotch, masking, or duct tape because they do not give enough security to your package.
No matter how careful you are with shipping your bow, there is roughly a 1% chance of your package getting damaged or lost in transit. Another thing, if you are sending high-end bows, confirm first with your insurance company if they offer insurance during shipping. You can also add a declared value to your package and discuss with your chosen courier your shipping options.
Aside from protecting your bow with a hard case, you should also be aware of the laws and regulations in the state, city, province, or country you are to ship your bow. Most states like Canada and the United Kingdom require that bows should be in complex cases all the time when transported in a vehicle on public roads.
Other countries and states even require that compound bows must be in an uncocked condition before they approve your shipment documents. These regulations ensure that the bow won't harm anyone during transit.
How do I figure out shipping costs for my compound bow?
To determine the shipping cost for your compound bow, you need to consider the purchase price, transportation fee, duties and taxes, and other associated costs. These factors significantly affect the total cost you must pay to ship your bow.
There are also three categories of shipping costs that you need to consider when figuring out the best way to ship your bow and how much you should pay for shipping.
Calculated shipping- This is the easiest and the usual way to calculate the shipping cost. The shipping cost is the total amount based on your package's measurements and location. You must measure your package's dimensions and weight to know the price.
Flat-rate shipping- With this type of shipping, you pay one price regardless of the shape, size, and weight of your bow. The only time you will pay a higher or lower cost is when shipping to a different country because the distance will matter.
Couriers calculate flat-rate shipping by calculating the average cost for the entire company and then adding a certain amount for each location or destination. This kind of shipping is more popular with those who ship parts of a bow than the whole bow. It is because it is more convenient and reliable than calculated shipping.
Free shipping- Getting free shipping is only possible if the store where you bought your bow shoulders the shipping fee for you. Most of the time, the shipping fee is exclusive, but if you can ask the shop owner can shoulder it for you, that would be great.
Determining the landing cost is difficult because of some variables you must consider. It also heavily relies on the destination and your location. Moreover, if you are shipping globally, you must also consider the landed cost or the total cost of shipping a compound bow to another state or country.
There are some cases where you shoulder the total costs of shipping, but as mentioned earlier, there are instances where you can split the price with the seller or the shop. If ever you have an agreement with the seller or your buyer, make sure to settle it before shipping the bow to ensure no problems occur during transit.
What is the information needed to calculate shipping costs?
The essential information you need to calculate shipping costs is the shipping point and origin, package dimensions, package weight, and expected delivery. You can already calculate most of your postal shipping rates using the following information.
With these four essential pieces of information, you can compare the shipping rates of each courier using a shipping cost calculator. You can also determine how much money you need to bring before going to the courier office to send your bow.
Origin and destination – Generally, the farther you send a package, the higher the shipping cost. This situation is especially actual for international shipping rates. U.S. shipping rates depend on shipping zones, and these are the calculations used by UPS, FedEx, DHL, and USPS for domestic shipping.
The weight of your package – Before going to the courier, weigh your package and use a shipping calculator to determine the estimated shipping price. If your parcel is heavy, get an estimated shipping cost based on dimensional volume because there is a high chance that it is cheaper.

Remember that when calculating shipping cost by weight, use the total weight of the package and not only the product. It is because the cardboards and bubble wraps can affect the weight of your box as well as the cost of shipping. In that case, pack your bow ahead of time.
Package dimensions – You can calculate this using the formula: length x width x height. Knowing the dimensional volume of your package is helpful for bulky items like a compound bow. Most of the time, couriers use product weight and dimensional weight together to calculate the shipping cost.

The package dimensions' aim in calculating shipping cost is to estimate how much space the package will fill on the delivery service so that deliveries can be more efficient. Sometimes, using dimensional shipping weight is cheaper for some packages but not for bows and other archery materials.

Moreover, buying different shipping box sizes helps reduce shipping costs and the overall package volume.
Expected delivery date– The scheduled delivery date and time are essential when shipping your bow because delivery times are usually directly related to the service you availed.

It means that if you availed of one-day shipping service, you need to use an overnight service that costs more than the regular delivery. The costs of shipping services are directly related to how long it takes to arrive at the destination. Overnight shipping typically costs more than a three-day shipping service.

You know the essential information you need for shipping your bow, and knowing the shipping rules and regulations of each state and country saves you time and resources. On top of that, do not forget to keep your bow secured with the tips mentioned earlier for a safe and less hassle shipping of your compound bow.