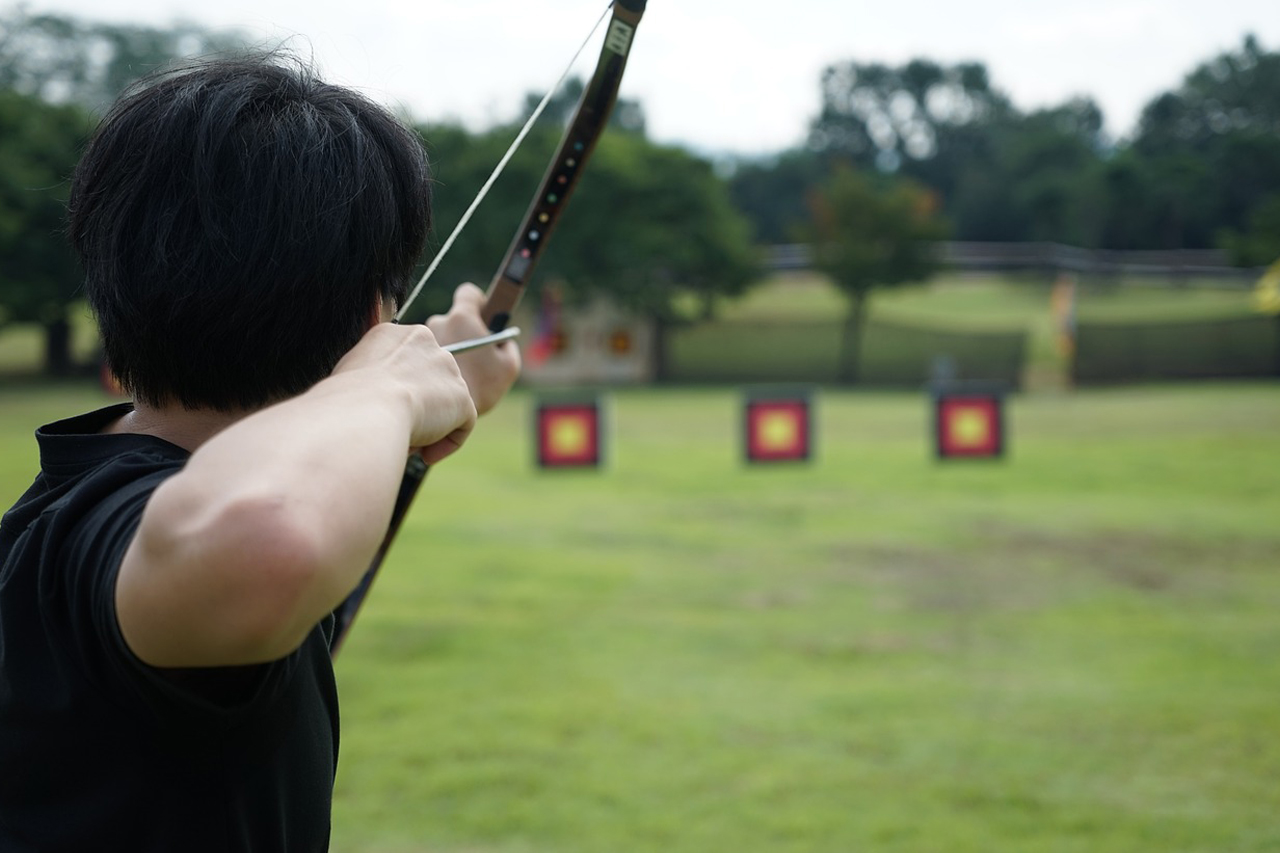 Owning high-quality bows is essential for any archery enthusiast. But, when choosing one of the two major brands, PSE and Hoyt, there may be no clear answer about which brand is better overall.
PSE and Hoyt are two of the top contenders. Each brand has unique characteristics that can affect the shooter's accuracy and performance. The decision largely depends on what type of bow hunter you are and what features you value most in your equipment.
PSE is the way to go if you're looking for a bow that offers superior accuracy and stability. Their bows feature excellent craftsmanship with precision-made components, ensuring they stay in top shape for years to come.
On the other hand, Hoyt is well known for their cutting-edge technology, giving their bows an edge in speed and power. Their archery bows also generally provide lesser sound, making them ideal for longer hunting trips.
PSE Bows
An American archery supply company privately owned the PSE Archery. Pete Shepley founded and introduced the PSE bows in the market in 1970, and today, the company is one of the leading bow manufacturers in the world.
PSE stands for Precision Shooting Equipment, and as a leading manufacturer in the archery industry, they offer an extensive range of bows for all types of archers, from beginners to professionals.
When Pete founded PSE back in the day, he experimented with all kinds of accessories for archery to find the perfect fit – from release aids to arrow vanes. He then ventured into his most ambitious project yet: developing a compound bow that would revolutionize archery as we know it.
His design was an instant hit at an Indiana tournament; orders quickly flew in from around America – 200 within days and another 700 shortly after.
This success eventually led him on a journey across states to Tucson, AZ, where PSE's grown significantly more significant than its original premises in Mahomet, IL—occupying space spanning one city block.
As they continued growing over time, their founder's passion left behind has been instilled within the team of modern-day PSE. It inspires them daily towards excellence as they make advanced bows & arrows geared up just right for any remarkable adventure you have planned.
Hoyt Bows
Earl Hoyt Sr founded the Hoyt archery bows in 1931, together with his son, Earl Hoyt Jr, who was in charge of hand-made wooden bows and arrows. Today, the brand's owner is an American archery manufacturer based in Salt lake City, Utah.
Hoyt's archery started with a knife, wooden billets, and a roller to develop a high-quality recurve bow to bring the best bow on the market at a reasonable cost. Since then, Hoyt has been making some of the most reliable and advanced archery bows.
Their commitment to quality craftsmanship is evident in their products, which have gained fame for accuracy and dependability.
Hoyt continues to innovate, developing new recurve and compound bow designs that professional archers have widely praised.
These days, Hoyt is a leader in archery technology and design, rapidly becoming one of the most popular brands worldwide. They also strive to make archery accessible, offering competitively priced bows for beginners and experienced archers. With their commitment to quality and innovation, they are sure to remain that way for many years to come.
Is PSE Bows better than Hoyt Bows?
Quality
PSE bows are universally known for their quality construction, as manufacturers made them with premium materials that ensure a long-lasting product.
Their bows also feature an ergonomic design that makes them comfortable and easy to shoot, even in awkward positions or when shooting from long distances. Additionally, their bows come with adjustable draw weights to accommodate different skill levels.
Hoyt also produces high-quality bows that are renowned for their durability and accuracy. Their bows feature a unique design that makes them incredibly stable during shots and helps them hold up under extreme conditions.
They also come in various sizes, and shooters can find the perfect fit for their size and strength. Hoyt's limbs are also resistant to wear and tear, making them last longer than most other brands.
Both PSE and Hoyt offer top-notch craftsmanship that ensures a durable product that delivers accurate shots over time. At the same time, PSE tends to use lighter materials that may not have the same strength as some models of Hoyt's, as they provide better ergonomics and adjustability than most other brands today.
Hoyt is well known for its solid construction and resistance against wear and tear, making its products more reliable when put into challenging situations.
Accuracy
For accuracy and stability, the PSE bows are stable. It holds the arrow in place steadily and is consistent in accuracy.
The Hoyt bows may slip the arrow occasionally, but their bows design allows a good drip line, and the accuracy makes up for that. However, the higher-end Hoyt bows tend to have more consistent accuracy than the lower-end.
If you are a bow hunter, you will find that the PSE bows are great for hunting because of their stability and accuracy. They are also lightweight and easy to carry around when hunting. However, the Hoyt bows might be a better choice if you want something faster that offers less noise.
Speed and Sound
Speed and sound matter which model of bow you use. However, Hoyt bows generally tend to be quieter and faster than PSE bows.
It is due to Hoyt's advanced technology and engineering. Their shorter axles-to-axle length also contributes to their speed and cutting-edge cams, which create an even draw cycle and smoother shot.
PSE bows are also fast and powerful but are a bit louder than Hoyt's. It is because PSE's recurve design requires more string noise when strung and unstrung. However, PSE bows offer superior forgiveness, which can benefit novice archers.
Draw Cycle
The PSE archery bows offer a smooth drawing experience than the Hoyt bows.
Both feature a draw cycle that allows for an efficient power stroke, but the lightweight construction of PSE bows made them popular with those who prefer to shoot for extended periods. Hoyt bows are designed more for target shooting with a slightly higher draw weight.
The Hoyt Archery bows also provide a smooth draw experience, but compared to PSE bows, the draw cycle of Hoyt bows is slightly different.
For target shooting, the draw weight of Hoyt bows is somewhat higher than PSE bows, and they have a longer power stroke that allows archers to shoot efficiently with accuracy.
Experience PSE's best and select from these +40 PSE archery bows.
Tunability
For tunability, PSE and Hoyt bows are both excellent choices. Both brands offer a wide range of adjustability options, allowing you to tune the bow according to your shooting style and preferences.
One advantage that PSE has over Hoyt is its limb system. The limbs on PSE bows are interchangeable, meaning you can easily swap out limbs to adjust the draw weight and length.
In comparison, Hoyt bows lag a bit behind. They don't have an interchangeable limb system, so you can't customize the draw weight or length as easily.
In terms of adjustability options, PSE is undoubtedly ahead of Hoyt. They offer various adjustments, allowing you to precisely tune the bow according to your shooting style and preferences.
Some Hoyt bows offer fewer adjustability options, so you may need help to achieve the exact setup you prefer.
If tunability is a top priority, PSE is the clear winner. They offer more customization options and an interchangeable limb system that gives you better control over your bow setup.
However, if you're looking for a bow that provides fewer adjustments and is more straightforward, Hoyt bows are still an excellent option.
Price
The price of bows varies from model to model. However, these two archery bow brands are considered the most expensive bows in the market. But its performance is worth its price.
For quality, PSE bows provide great value at an affordable price point. They use premium-grade materials and components to ensure they last longer than other bows in their class.
Hoyt bows offer superior designs and top-of-the-line technology to produce the most powerful bows in the market.
PSE top-line models range from $400 to $700, while Hoyt top-of-the-line models range from $600 to $700. That is a massive difference in price tag compared to each other, and both brands offer great features and performance for their respective prices.
PSE will be the best option if you want an affordable yet superior-quality bow. Whereas if you want a high-end bow with technologically advanced features, there's no better choice than Hoyt.
Ultimately, it all comes down to your preferences and budget when deciding which of these bows is suitable for you. Both brands offer outstanding quality and performance; you can go wrong with any of them.
Frequently Asked Questions
Does Hoyt make good bows?
Hoyt bows are one of the best on the market. Their robust design and advanced technology make them well-suited for various archery styles.
These archery bows have many adjustable features to ensure a perfect fit for every user. They also have vibration-dampening technology, which helps reduce noise and makes it easier to get an accurate shot.
Hoyt's top-of-the-line bows are crafted from the highest-grade materials, ensuring durability and longevity. They also offer various customizable options, allowing you to tailor your bow to fit your shooting style.
Every archery bow is tested thoroughly before being released to the public, so you can be sure that it will perform as expected for years to come.
What is the best Hoyt bow ever made?
The RX-4 Ultra model of Hoyt Arcehry's bows is widely considered the best Hoyt bow ever made and regarded as the ultimate longer hunting bow, designed to cover longer distances with every shot.
It offers a unique combination of accuracy, power, and comfort, making it the most sought-after bow on the market today.
The bow is incredibly light, featuring an advanced carbon-fiber construction and a precision-crafted riser for smooth, crisp performance. It is also highly adjustable, with multiple draw lengths and poundage options available, making it suitable for any archer regardless of size or skill level.
The RX-4 Ultra also features Hoyt's dual sync cam system, providing an exceptionally smooth draw cycle for maximum accuracy and efficiency. Overall, the RX-4 Ultra is a top-of-the-line bow that offers superior performance and reliability, making it one of the best Hoyt bows ever.
Whether hunting or target shooting, the RX-4 Ultra provides excellent accuracy and power. For archers looking for the best of the best, the Hoyt RX-4 Ultra is worth a closer look.
What is the fastest Hoyt bow?
The Hoyt Carbon RX Twin Turbo is the fastest Hoyt bow. Powered by dual turbo cams and XTS Pro Arc limbs, this bow has a shooting speed of up to 350 fps. It also features an adjustable draw length range between 25″ and 30″, allowing you to find the perfect fit for your shooting style.
The Carbon RX Twin Turbo is fast, smoother, and quieter than other bows. This bow is perfect for experienced archers looking to improve their shooting style.
With its superior speed, accuracy, and smooth draw cycle, the Carbon RX Twin Turbo is one of the best-performing bows on the market today.
If you're looking for a fast Hoyt bow to help you take your shooting to the next level, look no further than the Carbon RX Twin Turbo. So if you're ready to take your game to the highest levels of accuracy and speed, get yourself a Carbon RX Twin Turbo today.
Where are PSE bows made?
PSE bows are from America, specifically at the PSE headquarters in Tucson, Arizona. The entire production process is carried out on-site by PSE's dedicated artisans. From designing and engineering to testing and customizing every component, they check every detail thoroughly when creating the highest quality bows.
Through their commitment to craftsmanship and attention to detail, PSE has become renowned for producing some of the most dependable bows in the world. Whether a new archer or a seasoned pro, you can be sure you're getting your money's worth when purchasing a PSE bow.
With superior construction and performance every time, PSE bows will surely provide you with many years of reliable arrow-shooting fun.
If you're looking for the best bows available, look no further than PSE – the original innovators of archery equipment craftsmanship. There is no other way to experience better the thrill and joy of shooting arrows than with a PSE bow.
What is the fastest PSE bow?
The Xpedition Smoke is the fastest PSE bow ever made. The company designed it to launch arrows with speeds up to a mind-boggling 370 fps.
This impressive speed makes it an excellent choice for anyone looking to make their mark in competitive archery. Not only does this bow offer superior performance, but it also looks sleek and sophisticated with its blacked-out finish and carbon-fiber accents.
With its dual cam design, the Smoke produces an incredibly smooth draw cycle and a lightning-fast arrow release. For archers looking to step up their game in archery competitions, the Xpedition Smoke is worth considering. It can help you take your shooting to the next level and become a master of the sport.
So if you're looking for the fastest PSE bow, check out the Xpedition Smoke. It will give you an edge over your competition and help you become a champion archer.