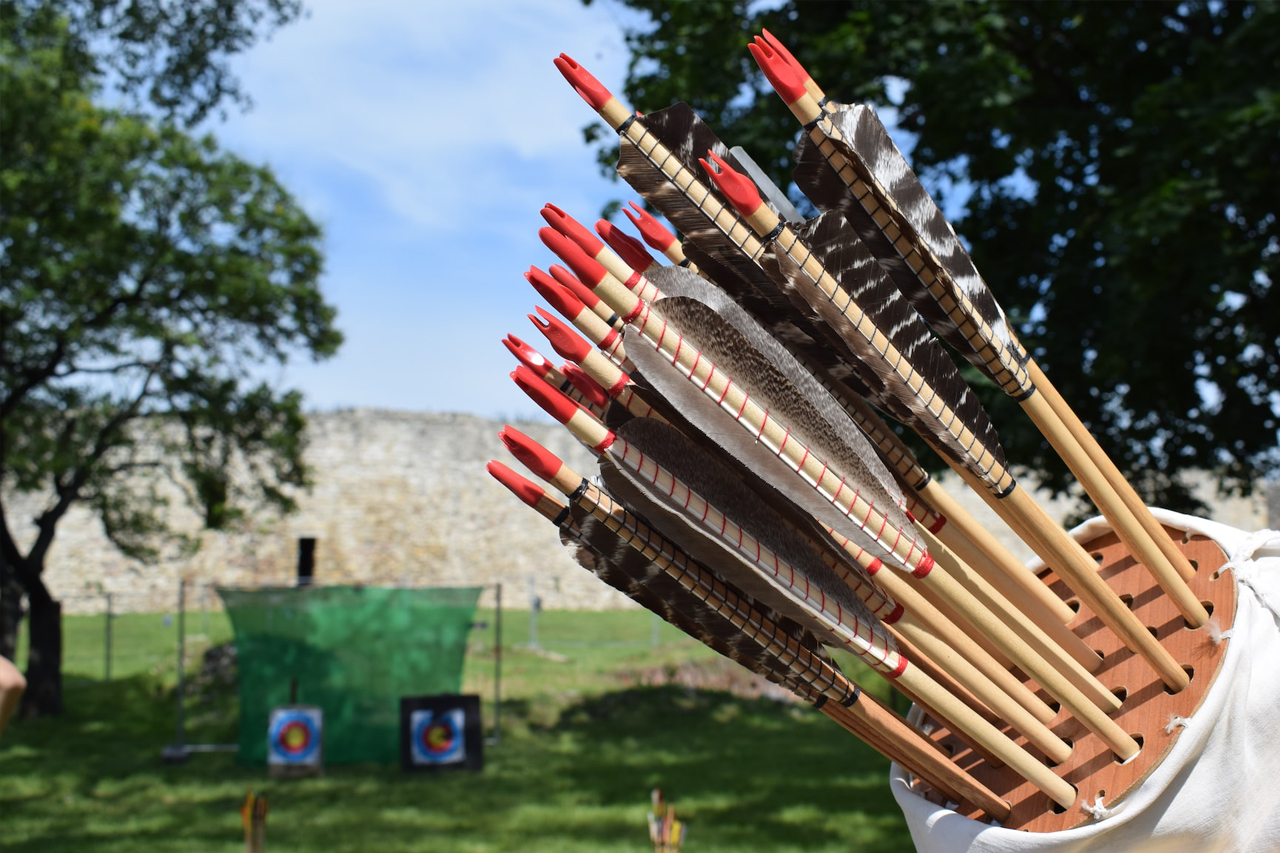 PSE and Mathews are two of the most popular bow brands on the market today, and each offers its advantages regarding performance. PSE bows are known for their consistent accuracy and reliability, while Mathews bows provide a wide range of features designed for hunters.
The PSE and Mathews bows offer equal performance. Both brands have great features that make them well-suited for hunting or target practice. While PSE bows are known for their speed, Mathews are renowned for their versatility and accuracy.
Mathews' bows come with many high-end features, such as adjustable draw lengths and speeds, concentric cam systems, and specialized accessories. They also have an impressive range of models, from beginner bows to top-of-the-line models. However, these features often come at a higher price point than PSE.
On the other hand, PSE bows are known for their affordability and reliability. They offer a good range of models from beginner to intermediate-level archery bows, which have fewer features than Mathews but still provide excellent performance. PSE might be the way to go if you're looking for a less expensive bow within the budget.
PSE Archery
PSE Archery has been a leading manufacturer of bows since its founding in 1971 by Pete Shepley. Since then, they have developed innovative technologies to create some of the world's most sought-after bows. From their original recurve lines to the modern compound bows, PSE has been at the forefront of archery innovation for decades.
They design their line-up of bows extensively to meet the needs of all archers, from beginners to competitive shooters. Their archery bows have won countless awards and accolades for their accuracy, performance, and reliability.
With their dedication to quality and craftsmanship, PSE Bows is the perfect choice for any archer. PSE has something to offer, whether you're looking for a bow for hunting, target shooting, or recreational shooting.
Mathews Archery
Mathews Archery started in 1992. It was founded by Matt McPherson, who created the first compound bow with Solocam technology. This revolutionary design improved accuracy and allowed for longer distances.
Since then, Mathews Archery has been a leader in the industry and continues to innovate with every new bow they release. They strive to create archery bows and equipment that make shooting enjoyable.
Mathews Archery has seen tremendous success due to its commitment to the craft, continuously creating bows with the best materials and quality.
The company continues to evolve and provide accurate, reliable, and stylish top-of-the-line bows. They always look to improve and ensure customers get the best out of their archery equipment.
With decades of experience in the industry, you can trust that Mathews Archery will provide you with the best bows, accessories, and service.
Is PSE Bows better than Matthews Bows?
Quality/Materials
When comparing PSE Bows versus Mathews Bows, we must consider the quality. Both brands make high-performance bows that build with precision and care.
PSE has been in business for over 40 years and takes pride in every product leaving its facility. They are an innovator in bow technology, and their design team constantly pushes the boundaries of what a bow can do.
PSE bows with high-grade materials and components provide a smooth draw cycle, superior accuracy, and maximum speed.
Mathews has been producing bows since 1992, and they have won numerous awards for quality craftsmanship. Their archery bows are finely crafted and made from the highest quality materials.
They are built to last and can handle a wide range of conditions, making them highly durable. Mathews Archery's bows also feature cutting-edge technologies that make them some of the most accurate archery bows on the market.
Accuracy
When it comes to accuracy, PSE bows and Mathews bows both have a lot of advantages. Both brands are well-known for producing high-quality products designed to be incredibly accurate. However, there are slight differences between the two brands regarding accuracy.
PSE bows produce arrows with a more consistent and accurate flight path. It is because their bows have a greater draw weight with higher speeds and energy output, allowing arrows to fly faster with less drop-off over long distances.
Mathews Archery's bows are also known for their accuracy and are highly forgiving. They produce arrows with a smoother, less erratic flight path than PSE bows. It is due to its longer draw length and lower draw weight, allowing for greater accuracy on short-range shots.
Speed
PSE and Mathews are two of the most popular bow manufacturers today that provide faster speed. PSE bows are known for their exceptional speed and accuracy, providing shooters with an edge in tournament competitions.
Mathews bows use the revolutionary Crosscentric Cam system to provide unmatched arrow velocity and superior accuracy.
PSE Archery's fastest bow marks IBO ratings up to 356 feet per second (fps). It is the highest mark of the PSE series, and it's an impressive speed for a bow.
Mathews bows also provide high speeds with their Crosscentric Cam system, reaching up to 340 fps.
Comparing the two, PSE bows are faster, but Mathews' Crosscentric Cam system offers superior accuracy. While PSE's IBO ratings set a standard for speed in the archery world, Mathews will provide reliable accuracy that gives you an edge in competition.
Whether you choose a PSE or Mathews bow, you can be sure you're getting the most out of your purchase. Both manufacturers offer top-of-the-line bows that are perfect for tournament shooting and hunting.
Weight
Mathews Archery's bows have a heavier mass weight, making them ideal for shooters who want to hold their draw for extended periods. PSE bows are lighter and give hunters a great combination of speed and accuracy with less effort required when drawing.
So depending on your preference, both brands offer advantages that can cater to different hunters. Mathews Archery is the way to go if you're looking for a bow that provides increased stability and accuracy from a heavier design.
But if you want to take advantage of quicker arrow speeds with less effort needed when drawing.
Regardless of which brand you choose, consider other factors like draw length and weight when deciding on a bow that best suits your needs. Doing so will help ensure you get the most out of your shooting experience.
Tunability
The tunability options available with PSE Bows and Mathews bows can help you find the right fit for your style.
PSE Bows are known for their high level of adjustability with excellent focus. You can customize the draw weight, draw length, brace height, and even the cams to get a specific feel for your shooting style.
Mathews Archery's bows are considered some of the most tunable on the market with great focus. They offer adjustable cam systems that allow you to fine-tune the draw length, let-off, and speed of the bow. They also provide a flexible limb system that alters the bows' peak draw weight.
Its adjustability can help you get a setup tailored to your shooting style and ensure maximum accuracy when aiming at targets. Whether you choose a PSE Bow or Mathews bow, the tuning options available will help you get the most out of your purchase.
Frequently Asked Questions
Is Mathews a good bow brand?
Mathews is a good bow brand. It is a very well-respected brand in the archery world. They have been making bows since the '90s and have an extensive history of producing high-quality, reliable, and innovative products.
The company designed the bows to provide maximum performance with minimal effort—allowing you to focus on what matters most, accuracy and precision.
Their advanced technologies make them a top choice for both beginners and experienced archers. Whether you're looking for a hunting or target shooting bow, Mathews has the perfect solution.
With their attention to detail and commitment to providing superior products, they have remained one of the most trusted brands in the industry.
How long will a Mathews bow last?
Mathews Archery designed its bows with high-quality materials to give them many years of reliable service and enjoyment. Depending on how well you maintain your bow, it can last anywhere from 15-18 years if kept in prime condition or even longer with proper care.
Regular maintenance helps ensure that the string and cams stay in good working order while keeping the bow's components free of dirt and grime buildup.
Inspecting it regularly for any signs of wear or damage and ensuring that all components are adequately lubricated and tensioned will also help maximize the life of your bows.
Additionally, be sure to store your bow in a dry place when you are not using it and practice proper safety measures to protect it. Regular tune-ups and upgrades can also help extend your bow's life.
What is Mathews fastest bow?
Mathews Archery's fastest bow is Mathews V3X, with a speed of up to 340 fps. Its advanced design and technologies make it one of the fastest bows available in the market.
The combination of its lightweight construction, high-performance cams, reverse-assist roller guard system, dual-lock pocket system, and other features make it a top choice for serious archers.
The bow has draw lengths from 25.5 to 30 inches with SAS technology that allows the archers to safely and efficiently remove the strings for repair or in case they need to change it. This technology also provides superior accuracy and consistency.
Mathews Archery continues to improve its line of bows, with the V3X providing archers with reliable performance, speed, and accuracy that they can trust. Get ready for a thrilling experience with Mathews Archery's fastest bow, the Mathews V3X.
Does PSE make good compound bows?
PSE Archery makes good compound bows. For decades, they have been producing top-of-the-line archery products for hunters and recreational archers. Their compound bows are made with top-quality materials and craftsmanship, making them reliable and durable.
The company offers a wide selection of bows to choose from, ranging in size, power, draw weight, and other features to meet any archer's needs. PSE's bows also come with adjustable draw lengths, peep sights, and different accessories that you can purchase separately.
In addition to producing great compound bows, PSE Archery also makes other quality archery products such as broadheads, bowstrings, quivers, releases, arrows, target faces, and more. They strive to offer products that give archers the best possible experience.
Where are PSE bows made?
PSE bows are made in Tucson, Arizona. An American Archery Supplier owns it and, since 1971, has been delivering quality bow designs for traditional and modern archers.
PSE's team of engineers, designers, machinists and technicians are continually crafting innovations to meet the needs of all levels of archery.
Its state-of-the-art manufacturing facility allows PSE to produce reliable, accurate, high-performance bows. PSE has something for every archer, from time-tested wooden bows to technologically advanced compound bows.
The company's commitment to providing quality archery equipment is evident in the attention given to detail throughout the construction process. They tested every bow and inspected it multiple times before being sent out, ensuring it met all of PSE's rigorous standards.
Whether you are new to learning the sport or an experienced archer, you can be confident in the performance of your PSE bow. It's made with care and attention to detail so that you can always rely on it to deliver the best results.
What is the fastest PSE bow?
The fastest PSE bow on the market is the 2022 PSE Omen. It has a speed rating of 356 fps, making it one of the fastest bows. In addition, the bow features an adjustable draw length and draw weight, making it suitable for a wide range of archers.
The Omen has the full draw stability feature, which helps to limit the amount of vibration created as you draw the bow. It promotes more consistent shots and allows for quieter shooting with greater accuracy.
The Omen also features an adjustable pitch-track cam system and a ComfortGrip riser, contributing to its lightweight feel and superior performance.
The 2022 PSE Omen is an excellent choice for experienced and novice archers. It is easy to use, accurate and reliable. It's the perfect choice for anyone looking for the highest speed possible in their bow.