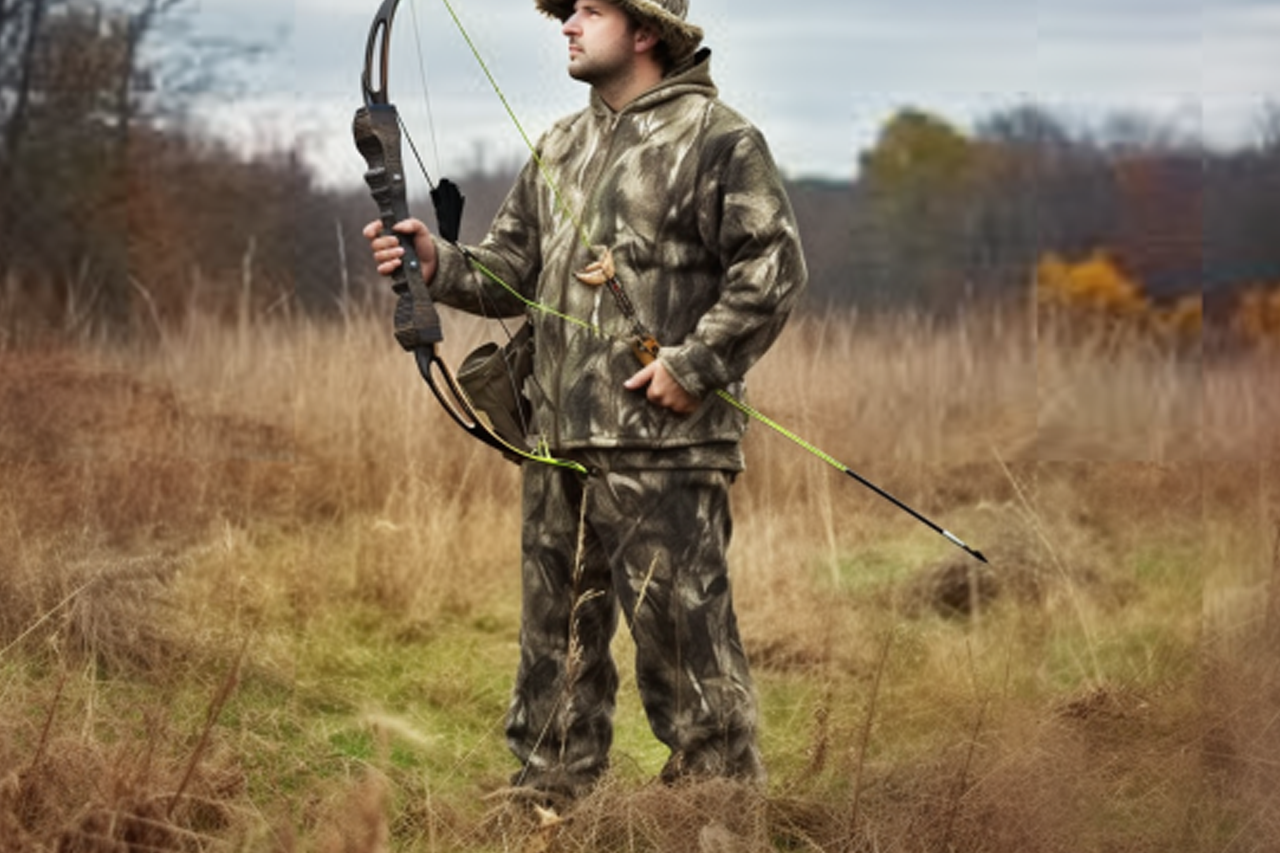 Are you a beginner archer looking to participate in competitions? Or you're an experienced archer who wants to brush up on the rules and etiquette surrounding archery clothing.
Whatever your level of expertise, understanding the rules and etiquette of archery clothing is essential for a successful and enjoyable experience on the range.
This article will delve into the dress code requirements for archery competitions, ensuring that you are properly attired to participate.
We will explore the importance of choosing the right shirt and pants for archery and the significance of proper footwear in enhancing your performance.
Additionally, we will discuss the essential accessories that every archer should have, from arm guards to finger tabs.
Understanding the safety gear required in archery is also crucial for your protection and those around you.
Lastly, we will touch on the unwritten etiquette rules in archery, such as respecting the range and your fellow archers and the cultural and traditional influences on archery attire.
By the end of this article, you'll have a comprehensive understanding of archery clothing rules and etiquette, ensuring that you are prepared and knowledgeable for your next archery adventure.
Dress Code Requirements for Archery Competitions
Get ready to feel the thrill of competition, but ensure you're dressed to impress because archery competitions have strict dress code requirements. Regarding what you wear, it's important to remember that safety and professionalism are key.
The first rule is always to wear closed-toe shoes to protect your feet from potential accidents on the range. Also, ensure your clothing is fitted and not too loose, as the loose fabric can interfere with your shooting technique.
Another important aspect of the dress code is the color of your clothing. In most competitions, archers are required to wear white or light-colored clothing. It ensures that you easily spot any loose arrows against the background.
Wearing bright colors can also help you stand out among competitors, making it easier for officials to identify and track your progress during the competition.
Lastly, it's important to consider the weather conditions when choosing your archery attire. If you're competing outdoors in hot weather, opt for lightweight and breathable fabrics that wick away sweat.
On the other hand, if you're competing in colder temperatures, layer up with thermals and a weatherproof outer layer to keep yourself warm and comfortable. Remember, focusing on your shot without being distracted by uncomfortable clothing is crucial for your success in the competition.
Dressing appropriately for an archery competition is about following the rules and ensuring your safety and comfort. By wearing closed-toe shoes, light-colored clothing, and weather-appropriate attire, you'll be able to immerse yourself in the thrill of the competition fully.
Choosing the Right Shirt and Pants for Archery
Make sure you're dressed for success on the range by selecting the perfect shirt and pants for your archery adventure. The right clothing ensures comfort and mobility and contributes to your overall performance.
Here are three key factors to consider when choosing your archery attire:
1. Material
Opt for lightweight and breathable fabrics that allow for maximum flexibility and movement. Moisture-wicking materials are ideal to keep you cool and dry during intense practice sessions or competitions.
Look for shirts and pants made of synthetic blends such as polyester or nylon, as they provide excellent moisture management and quick drying capabilities.
2. Fit
A proper fit is crucial for archery clothing. Avoid loose or baggy shirts interfering with your draw, release, and accuracy. Opt for a well-fitted shirt that allows for a full range of motion without excess fabric getting in the way.
Similarly, your pants should be comfortable and not restrict your movement. Consider choosing pants with a slightly higher waistband to prevent them from sliding down when drawing the bow.
3. Color
While there may not be strict rules regarding the color of your archery clothing, it's generally recommended to wear neutral or dark colors. Bright or highly contrasting colors can distract the archer and other competitors.
Additionally, wearing camouflage patterns may be prohibited in certain competitions to ensure fairness and prevent any visual advantages.
By carefully considering the material, fit, and color of your archery shirt and pants, you can optimize your performance on the range. Remember, comfort and freedom of movement are key, so choose clothing that allows you to focus on your technique and aim without any unnecessary distractions.
Importance of Proper Footwear in Archery
The right footwear is essential for achieving stability and balance during your archery practice or competition. Regarding archery, your feet are crucial in maintaining your body's alignment and providing a solid foundation for your shots.
Choosing footwear that offers support, comfort, and traction is important.
First and foremost, it's important to wear shoes that provide proper support for your feet. Archery involves standing for extended periods, and having the right footwear can help prevent fatigue and discomfort. Look for shoes with a firm sole that provides arch support, as that'll help distribute your weight evenly and prevent strain on your feet and ankles.
In addition, to support, comfort is another important factor to consider when choosing archery footwear. Opt for shoes that fit well and have cushioning to absorb shock and reduce the impact on your feet.
Avoid shoes that are too tight or loose, as they can cause blisters or affect your balance. Remember, you want to be able to focus on your shots without any distractions from uncomfortable footwear.
Lastly, traction is crucial when it comes to archery footwear. You want shoes that provide a good grip on the ground, especially if you're shooting outdoors or on uneven terrain.
Look for shoes with a rubber or non-slip sole that'll help prevent slips or slides during your movements. Proper traction will ensure that you maintain stability and can execute your shots precisely.
Wearing the right footwear is essential for achieving stability and balance in archery. Look for shoes offering support, comfort, and traction to enhance performance. Your feet are the foundation of your archery technique, so prioritize finding the right footwear to ensure a successful and enjoyable archery experience.
Essential Accessories for Archers
To enhance your archery experience, you must equip yourself with essential accessories to take your shooting to the next level.
While a bow and arrows are an archer's main tools, several accessories can greatly improve your accuracy, comfort, and overall performance on the range or in competition.
A good quality bow sight is one of the most important accessories for archers. A bow sight helps you aim more precisely by providing a reference point for your target. It typically consists of a sight pin or pins that you align with your target, allowing for more consistent and accurate shots.
Another essential accessory for archers is a stabilizer. A stabilizer is a rod or set of rods attached to the front of your bow. Its main purpose is to reduce the vibrations and recoil the bow produces when you release an arrow.
It helps stabilize the bow and minimize unwanted movement, resulting in more consistent and accurate shots. Stabilizers come in various lengths and weights, allowing you to customize your setup to suit your shooting style and preferences.
Lastly, a good release aid is essential for archers of all levels. A release aid is a device that attaches to the string of your bow and helps you achieve a clean and consistent release of the arrow.
It eliminates the need to use your fingers to release the string, which can often introduce inconsistencies and affect accuracy. Whether you prefer a wrist strap or handheld release, investing in a high-quality release aid can greatly improve your shooting technique and overall performance.
Equipping yourself with these essential accessories can greatly enhance your archery experience. A good bow sight will help you aim more accurately, while a stabilizer will improve your stability and minimize unwanted movement. A release aid will also ensure a clean and consistent release of the arrow.
Remember, the right accessories can make a difference in your archery journey, so take the time to choose the ones that best suit your needs and preferences. Happy shooting!
Understanding Safety Gear in Archery
When it comes to staying safe while enjoying the sport, it's crucial to familiarize yourself with the essential safety gear in archery. The right equipment protects you from potential injuries and ensures a smooth and enjoyable shooting experience.
Here are three key items you should have in your arsenal:
1. Armguard
An armguard is a vital piece of safety gear that protects your forearm from the snapback of the bowstring. It's usually made of durable materials like leather or synthetic materials and is designed to cover the inside of your forearm.
By wearing an armguard, you can prevent painful bruises and scratches caused by the bowstring hitting your arm during the release. Choose an armguard that fits securely and comfortably, allowing you to move your arm freely while maintaining proper protection.
2. Finger Tab or Shooting Glove
When drawing and releasing the bowstring, your fingers are under immense pressure. Using a finger tab or shooting glove is essential to avoid painful blisters and injuries. A finger tab is a small piece of leather or synthetic material worn on the fingers that come in contact with the bowstring.
It provides a smooth surface for a clean release and protects your fingers from the string's pressure. Alternatively, a shooting glove covers your entire hand, providing extra protection and warmth if shooting in colder weather. Whichever option you choose, ensure it fits snugly and allows for a comfortable grip on the bowstring.
3. Protective Eyewear
Safety should always be a top priority, especially regarding your eyesight. Archery involves the release of arrows at high speeds, and even a slight deviation can lead to an accident. Protective eyewear, such as safety glasses or goggles, can shield your eyes from potential harm.
These glasses are designed to be impact-resistant, protecting your eyes from flying debris or accidental hits. Additionally, they may have tinted lenses to reduce glare and enhance your vision on the shooting range or field. Invest in high-quality protective eyewear to ensure your eyes are safe and your focus remains on your target.
By understanding the importance of safety gear in archery and having these three essential items, you can minimize the risk of injuries and fully enjoy your archery experience. Safety should always be a priority, and taking appropriate precautions will allow you to shoot with confidence and peace of mind.
Unwritten Etiquette Rules in Archery
Mastering the unspoken rules of archery etiquette is crucial for creating a respectful and harmonious shooting environment. When participating in archery, it's important to follow these unwritten rules to ensure the safety and enjoyment of everyone involved.
Firstly, always be aware of your surroundings and be mindful of other archers on the range. Before stepping onto the shooting line, take a moment to assess the situation and ensure you're not obstructing or interfering with others. It respects your fellow archers and helps maintain a smooth shooting flow.
Secondly, proper communication is key in archery. When sharing a range with others, it's essential to communicate clearly and effectively. It includes announcing your intentions, such as when you're about to shoot or retrieve arrows.
Doing so allows others to be aware of your actions and adjust accordingly. Additionally, if you notice someone struggling or needs assistance, offer your help politely and respectfully. Archery is a community, and supporting one another is integral to the sport.
Lastly, always clean up and leave the range in the same condition as you found it. It means picking up your spent arrows, removing litter, and ensuring the shooting area is tidy. Doing so demonstrates respect for the range and the individuals who'll use it after you.
It also helps maintain a safe environment, as loose arrows or debris pose hazards. Remember, being mindful of others, communicating effectively, and practicing good hygiene and clean-up habits are all essential for archery etiquette.
Cultural and Traditional Influences on Archery Attire
Embracing the rich cultural and traditional influences on attire will enhance your archery experience and deepen your connection to the sport. Archery has a long history that spans different cultures and civilizations, each with its unique clothing traditions.
Understanding and respecting these influences adds a sense of authenticity to your archery practice and allows you to pay homage to the ancient roots of this art form.
For example, participants wear a distinctive outfit called the Hanbok in traditional Korean archery. This elegant attire consists of a loose-fitting blouse, wide pants, and a jacket made from lightweight and breathable materials.
The Hanbok allows for a full range of motion, enabling archers to perform their shots gracefully and precisely. By wearing this traditional attire, you can connect with the Korean archery tradition and appreciate its cultural significance.
In Japanese archery, known as Kyudo, archers wear a formal outfit called the Kyudo-gi. This attire includes a white kimono, a hakama (wide pants), and a black obi (belt). The white color symbolizes purity and the commitment to discipline.
The Kyudo-gi is not only a practical garment but also a reflection of the spiritual aspect of Kyudo. By wearing this attire, you can immerse yourself in the Japanese archery culture and embody the values of respect, focus, and harmony.
By embracing the cultural and traditional influences on archery attire, you honor the heritage of the sport and enhance your own archery experience. Whether you don the Hanbok of Korean archery or the Kyudo-gi of Japanese archery, these outfits provide a deeper connection to the art form and allow you to feel the spirit of the archers who came before you.
So, next time you step onto the archery range, consider incorporating these cultural influences into your attire and witness how it enriches your practice and appreciation for the sport.
Check out these +1,000 archery gear that you can use.
Frequently Asked Questions
Are there any specific rules or guidelines regarding using jewelry or accessories while participating in archery competitions?
When participating in archery competitions, adhering to specific rules and guidelines regarding jewelry and accessories is important. These rules typically prohibit using items that may interfere with the archer's performance or safety.
What are some common mistakes to avoid when choosing clothing for archery?
When choosing clothing for archery, avoid loose-fitting clothes that can interfere with your movements. Opt for form-fitting attire that allows for a full range of motion. Also, avoid wearing bright colors or patterns that distract yourself or others.
Can I wear any footwear for archery, or are there specific requirements?
You should wear closed-toe shoes with a flat soles for archery. It provides stability and prevents your feet from slipping. Avoid wearing high heels, open-toe shoes, or shoes with thick treads.
Are there any restrictions on using certain accessories or equipment during archery competitions?
During archery competitions, certain restrictions exist on the use of accessories and equipment. These restrictions are in place to ensure fair play and safety. It is important to familiarize yourself with the competition rules to avoid disqualification.
How do cultural or traditional influences affect the attire worn during archery events?
Cultural or traditional influences play a significant role in determining the attire worn during archery events. These influences can impact the choice of colors, patterns, and styles, reflecting the heritage and values of the community.