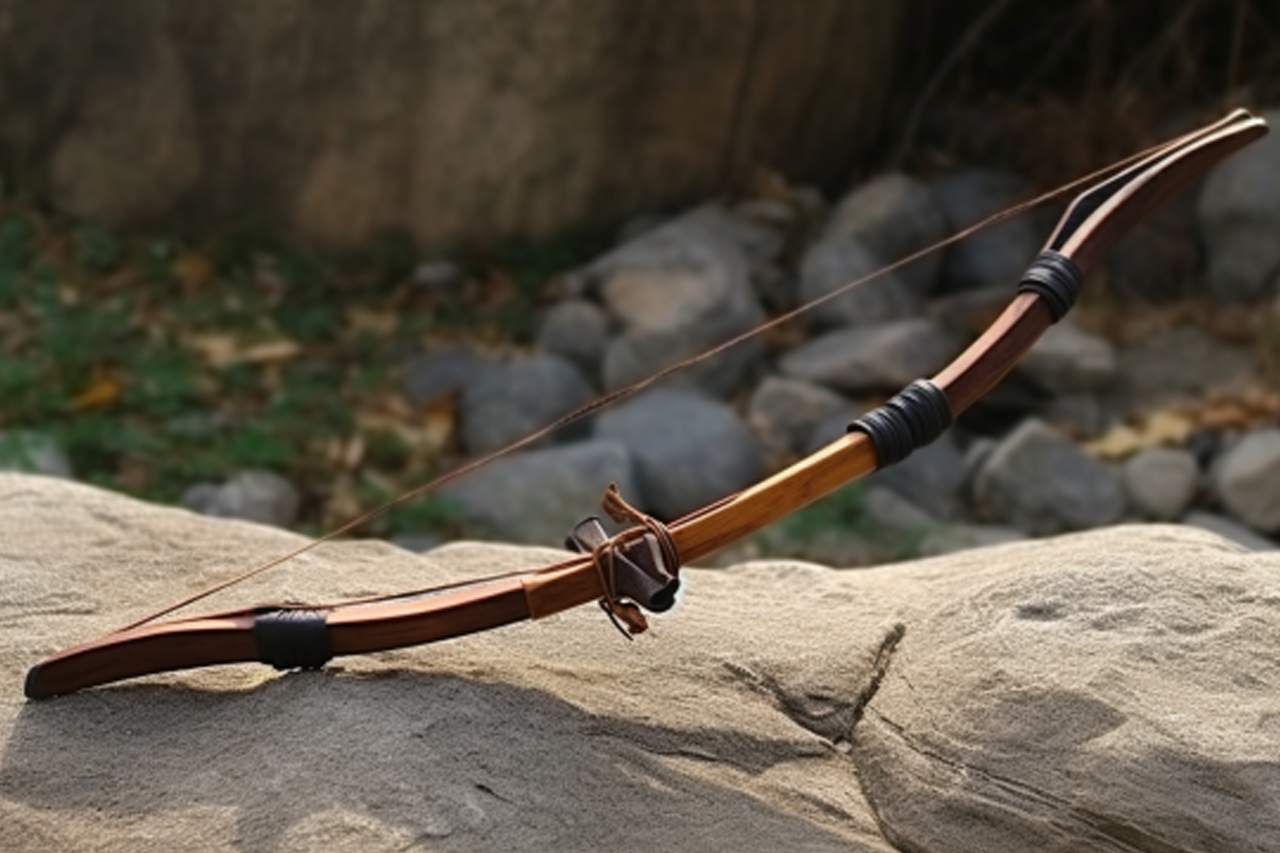 Takedown recurve bows are bow types you can disassemble for easy transport and customization.
They offer the same accuracy as a one-piece recurve bow but with the added benefit of portability. So, if you're looking for a bow, you can take anywhere, a takedown bow is the way to go.
These bows are perfect for those who love to customize their bow to fit their style. With interchangeable limbs and risers, you can easily create the shape and weight that is perfect for you.
Plus, takedown bows are made to last, so you don't have to worry about replacing them any time soon. So, if you're looking for a reliable bow with customizable features, a takedown recurve bow is the perfect choice.
What is a takedown recurve bow?
A takedown recurve bow has a riser and two limbs. The limbs are detachable, allowing easy transport, storage, and assembly.
The riser is the bow's center and is the piece that holds the limbs together. The bow limbs are curved pieces that provide power for the bow. They can be adjusted to change the draw weight of the bow. It makes them versatile and great for a variety of archers.
A takedown recurve bow is an excellent choice for those starting archery. It's lightweight, adjustable, and can quickly be removed and reassembled. It makes it perfect for travel and storage. It's also an excellent choice for perfecting the archer's form and accuracy. With adjustable draw weight, you can change the bow to suit the individual archer.
Product Specs:
Made up of a riser and two limbs
Limbs are detachable, and you can adjust them to change the draw weight
Lightweight and adjustable
Pros:
Easy to take apart and reassemble
Versatile for a variety of archers
Great for travel and storage
Cons:
More expensive than other types of bows
Limbs may need to be replaced periodically
Are takedown bows good?
Takedown bows offer many advantages compared to other types of bows. You can easily disassemble and reassemble it, which makes them perfect for those who travel or need to transport their bow.
They also require less maintenance than a one-piece bow, making them an ideal choice for those with little time to maintain their equipment. In addition, takedown bows are very customizable, and you can adjust them based on your skills and preferences.
Takedown bows are also generally more affordable than others, making them ideal for people on a budget. They are also more durable than other bows. It makes them a choice for those who used their bow for a long time.
Finally, they are lightweight and easy to use, making them a perfect option for beginners.
Regarding takedown bows, there is no question that they are an excellent choice for archers. Their easy assembly, customization options, affordability, and durability suit any archer. So, if you're looking for a bow that meets all your needs and wants, a takedown bow may be the thing for you!
What is the advantage of a takedown bow?
Takedown bows offer convenience and versatility, making them an ideal choice for all types of archers. Their ability to be taken apart and stored in a much shorter case means you can easily transport them, whether headed to the range or on a hunting trip.
It also makes them easier to store in your home or your car's trunk. It saves you the hassle of lugging a full-length bow around and makes it easier to get to the range or woods quickly.
Takedown bows also come with adjustable features that allow you to customize the draw weight and length to suit your needs. It means you can adjust the bow to fit your shooting style, which can help you become a better archer.
The versatility of a takedown bow makes them very flexible to use for various activities, from target shooting to hunting.
The combination of convenience, portability, and adjustable features make takedown bows an excellent choice for any archer. They provide the advantages of a full-length bow without the hassle of lugging it around or worrying about storage.
With a takedown bow, you can enjoy the freedom to go wherever you want, no matter the distance. With its versatility and convenience, a takedown bow is a perfect choice for any archer who wants an easy way to get into the sport.
How long do takedown bows last?
When it comes to takedown bows, one of their key advantages is their longevity – if you want to invest in a durable piece of archery equipment, this may be the way to go.
A high-quality takedown bow provides years of reliable performance, typically lasting 10-20 years, with proper care and high maintenance.
To ensure high-quality performance, you should inspect the limbs regularly for signs of wear and tear. Broken tips, cracks, and splintering indicate that the bow limbs are starting to age.
You should also clean and lubricate your bow after every use, as this will help reduce the effects of wear and tear. You can also invest in a bow stand, which will help keep the limbs in the correct position when the bow is not in use, reducing their stress and extending their lifespan.
Taking the time to care for your bow will ensure it performs well in the short term and will also help ensure it lasts for many years – giving you the opportunity to enjoy your takedown bow for many years.
Frequently Asked Questions
How much does a takedown recurve bow cost?
Takedown recurve bows are a great way to level up your archery skills. They are highly versatile and also relatively affordable.
Prices for takedown Recurve Bows vary, but you can usually find one for around $100 to $400, depending on the quality.
So, why take the plunge and invest in a takedown recurve bow today? You won't regret it!
What is the difference between a takedown recurve bow and a traditional bow?
Takedown recurve bow has more than one piece that is detachable and reassembled. It makes this bow easier to transport and store than a traditional bow, which is usually one solid piece.
The other difference is that takedown bows are more potent than traditional bows. They are more accurate and robust, and competitive archers often use them.
What type of arrows should I use with a takedown recurve bow?
Arrows for takedown recurve bows should be made of a stiff, durable material like aluminum or carbon. It helps ensure that the arrows fly straight and accurately so you can hit your target.
Plus, using arrows designed for recurve bows will make your shooting experience more enjoyable. So, get the right archery arrows for your takedown recurve bow and start shooting today!
Does a takedown recurve bow require special maintenance?
Maintaining a takedown recurve bow isn't difficult but requires special attention. You'll need to check the bow frequently for signs of damage, such as splits in the wood or loose limbs.
With some effort and maintenance, you can make the takedown recurve bow remains in top condition for years. Be sure to wax the bowstring regularly to protect it from fraying and wear. You'll also need to inspect the screws and bolts holding the bow together, ensuring they stay tight and secure.
Can I purchase accessories for a takedown recurve bow?
You can purchase various accessories for your takedown recurve bow. From arrows and arm guards to bow strings and quivers, there are many options to help you customize and optimize your bow.
Whether you're looking for something more stylish or something that enhances performance, there are many choices to get the full advantage of recurve bow.
You've now learned all about takedown recurve bows. They offer many advantages over traditional bows, including their portability, ease of use, and draw weight range. They are also durable, and you can expect plenty of help from your bow.
A quality takedown bow can last for years with the proper care and maintenance. So, a takedown recurve bow is worth considering if you're looking for a reliable, versatile bow. Why not give it a try? You won't regret it!