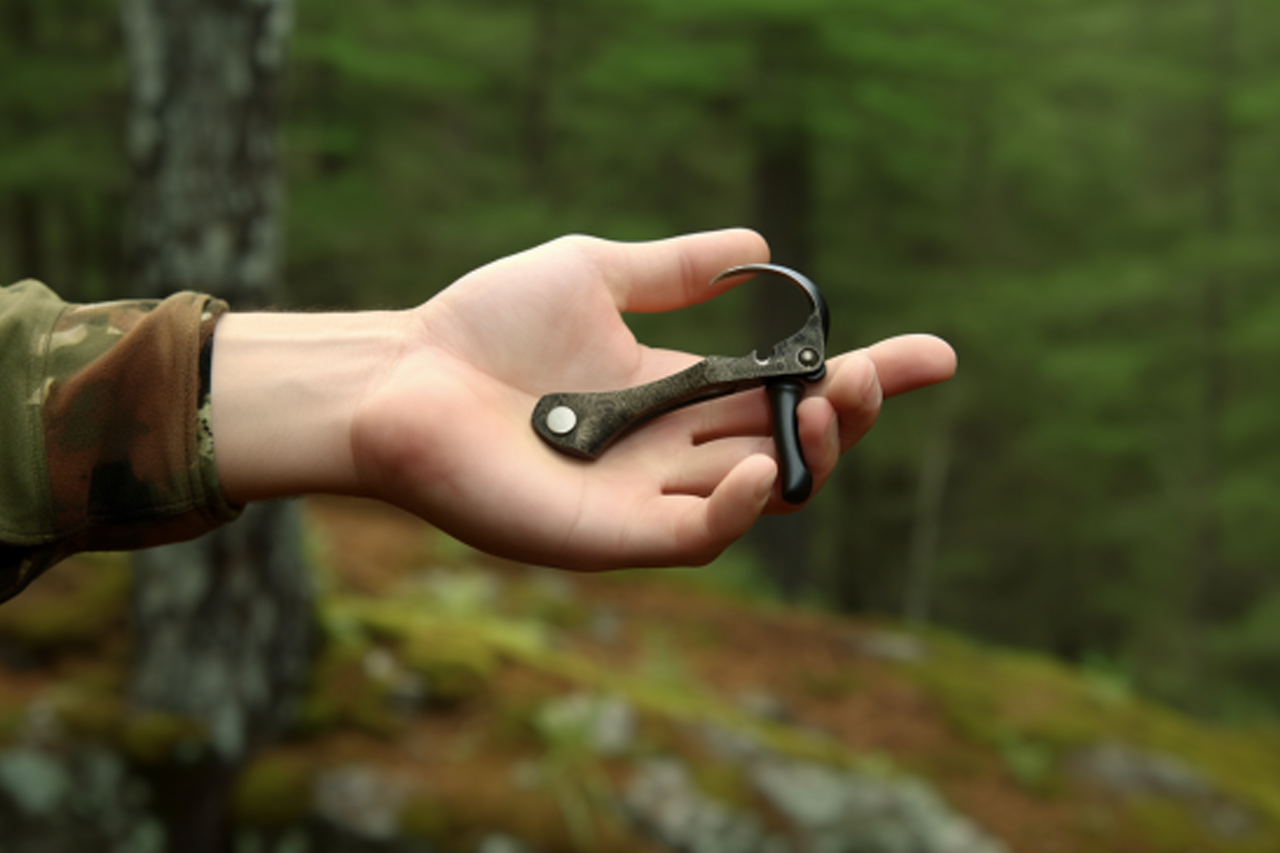 If you want to improve your accuracy in archery, a thumb release is one of the critical pieces of equipment you'll want to consider. This type of release aid can offer several benefits over other types, including greater control and consistency in your shots.
However, with so many different thumb releases on the market, it can take time to figure out which is right for you. In this article, we'll take a closer look at what thumb releases are, how they work, and what you should look for when shopping for the best thumb release for improved accuracy.
When it comes to archery, accuracy is everything. Whether you're a seasoned pro or just starting, every shot counts, and a missed target can be frustrating at best and dangerous at worst. That's why having the right equipment to help you achieve your best possible aim is so important.
A thumb release can be an excellent addition to your archery gear, offering improved accuracy and consistency in your shots. But with so many different types and brands of thumb releases available, it can take time to decide which one to choose.
In this article, we'll guide you through selecting the appropriate thumb release for your needs and share our top picks for the best thumb releases on the market today.
Understanding Thumb Releases and their Benefits
Thumb release can provide a more consistent and controlled release of the arrow. Thumb releases attach to the bowstring. Unlike other release aids, which use a trigger or button to release the archery arrow, thumb releases allow for a smoother release. It leads to more consistent shots.
One of the main benefits of using a thumb release is the increased control it provides. With a thumb release, you can adjust the pressure applied to the bowstring more easily. It can help you achieve a more consistent shot.
You can also use a thumb release to fine-tune your shot by adjusting the angle of your thumb. It helps you achieve a more precise archery release. Additionally, you can maintain a more consistent grip on your bow because you're using your thumb to release the arrow. It helps you stay on target.
Overall, if you want to improve your accuracy, a thumb release is worth considering.
Types of Thumb Releases Available
A wide variety of thumb releases are available for archers looking to improve their accuracy.
One of the most popular types is the hinge release, also known as a back tension release. This type of release helps archers develop a smooth, consistent release by requiring them to pull back on the bowstring until the release activates. It can help prevent jerky, inconsistent releases that throw off your shot.
Another type of thumb release is the thumb trigger release. This type of release activates by your thumb, and it typically features a trigger that you pull with your thumb to release the bowstring. Thumb trigger releases can be a good choice for archers looking for a more immediate release, but they can also be more difficult to use consistently.
Ultimately, the type of thumb release you choose will depend on your preferences and shooting style, so be sure to try out a few different options before making a final decision.
Choosing the Right Thumb Release for Your Archery Needs
When you're selecting a thumb release for your archery needs, consider your personal preferences and shooting style to find the option that works best for you.
You should consider several factors when choosing a thumb release, such as the type of bow you're using, the type of arrows you're shooting, and your level of experience.
One important consideration when selecting a thumb release is the size and shape of the release. Some releases feature a more significant or more comprehensive thumb pad, which can provide additional comfort and support while shooting. Others may have a more compact design for greater precision and control.
Choosing a release that feels comfortable and natural in your hand is essential, as this will help you maintain consistent form and accuracy. Additionally, you should consider the mechanism used to release the arrow, such as a trigger or tension-based release, and choose an option that complements your shooting style and preferences.
Top Thumb Releases for Improved Accuracy
Boost your archery skills with these top-notch thumb release options to help take your accuracy to the next level. Choosing the appropriate thumb release is one of the essential components of your archery equipment and can make all the difference in hitting your target with greater precision.
Here are three top thumb releases that can help improve your accuracy:
TruBall Max Pro 4: This release is known for its comfortable handle and smooth trigger action, which can help reduce hand fatigue and improve your shot accuracy. It also has an adjustable thumb barrel that you can customize to fit your hand size and shooting style.
Carter Target 3: If you're looking for a release with a crisp, clean trigger and minimal travel, the Carter Target 3 could be an excellent option. It also has an ergonomic design that can help reduce hand torque and enhance overall control.
Stan Element TL: This release has a unique thumb peg design that helps you maintain consistent finger placement and minimize unwanted rotation. It also has a smooth trigger to help you release your arrow more precisely and efficiently.
Adjusting and Maintaining Your Thumb Release
Maintaining and adjusting your thumb release is essential for consistent and accurate shots, ensuring your equipment works at its best.
One of the first things you should do is to check the tension of your thumb release. If it's too loose, you may experience a premature release; if it's too tight, you may struggle with a difficult release.
You can use the screw at the base of the thumb release to adjust the tension. Turning it clockwise will increase the pressure, and turning it counterclockwise will decrease it.
Another critical aspect of thumb release maintenance is keeping it clean and free from dirt and debris. A dirty thumb release can lead to inconsistent shots, affecting accuracy and performance.
To clean it, use a soft cloth or brush to remove dirt or debris from the release mechanism. You can also use a specialized cleaning solution to ensure all the parts are thoroughly cleaned and lubricated.
Following these maintenance tips ensures that your thumb release remains in top condition, allowing you to shoot with confidence and precision.
Tips for Shooting with a Thumb Release
Now that you've adjusted and maintained your thumb release, it's time to focus on shooting with it. Shooting with a thumb release can take some getting used to, but with practice and the correct technique, it can significantly improve your accuracy.
First, make sure your grip on the bow is consistent and relaxed. You want to avoid any tension in your fingers or wrist, which can affect your shot.
Next, position the thumb release on the pad of your thumb, with your fingers wrapped around the handle. As you draw back the bowstring, keep your elbow and wrist straight. When you reach full draw, anchor the release against your jaw or cheekbone and squeeze the trigger with your thumb.
Remember, the key is to apply smooth, steady pressure to the trigger rather than jerking or snapping it.
Another important tip is to pay attention to your form and follow through. Keep your bow arm steady and your shoulders relaxed, and focus on a smooth release. As the arrow leaves the bow, follow through with your shot, keeping your eyes on the target until it lands.
With practice and patience, you can master a thumb release and enjoy improved accuracy in your archery.
Frequently Asked Questions
Can thumb releases be used for all types of archery, such as hunting or target shooting?
You can use the thumb releases for all types of archery, including hunting and target shooting. They're becoming increasingly popular among archers due to their accuracy and consistency.
With a thumb release, the archer uses their thumb to activate the release mechanism, which provides a clean and smooth flight from the bow. It allows for greater control and accuracy over the shot. Additionally, you can adjust the thumb releases to fit the individual archer's hand size and grip preference.
Whether you're a beginner or an experienced archer, using a thumb release can help improve your accuracy and overall performance.
Is using a specific arrow type with a thumb release necessary?
When using a thumb release, it's not necessary to use a specific type of arrow. However, it's essential to consider the arrow's weight and spine to ensure proper alignment and consistency. Use the ones with a stiff spine to minimize flexing and improve accuracy.
Additionally, the length and fletching of the arrow should be chosen based on personal preference and the intended use (hunting vs. target shooting).
Overall, while there is no requirement for a specific arrow type, selecting the right arrow can significantly enhance the performance and accuracy of a thumb release.
Are there any safety concerns when using a thumb release?
When using a thumb release, there are some safety concerns to remember.
First, keep your finger off the trigger until you're ready to shoot. It will prevent any accidental discharges.
Second, ensure that you're using the release correctly and understand how it works before using it for hunting or target shooting. Improper use can lead to injury or damage to the equipment.
Finally, always wear appropriate safety gear, such as eye and ear protection, to minimize the risk of injury.
By following these safety guidelines, you can enjoy the benefits of using a thumb release for improved accuracy without compromising your safety.
Can a thumb release be used by archers with smaller hands or weaker grip strength?
Archers can use a thumb release with smaller hands or weaker grip strength. Thumb releases come in various sizes and shapes; some are adjustable to fit different hand sizes. Additionally, some thumb releases have a micro-adjustable trigger feature, which allows the user to adjust the release tension to their comfort level.
Archers must find a thumb release that fits comfortably in their hand and has appropriate trigger tension for their grip strength to ensure the most accurate shot. Archers should also practice proper form and technique, including using their back muscles and keeping their elbow steady, to help compensate for any grip strength limitations.
How do you know if you appropriately adjust a thumb release for your shooting style?
To properly adjust a thumb release for your shooting style, you must set the release's length, angle, and trigger sensitivity to your liking.
Adjust the length so the release fits comfortably in your hand, with the trigger in a natural position.
The angle should match the tip of your hand and wrist when holding the bow, allowing for a smooth and consistent release.
Finally, adjust the trigger sensitivity so the release fires when intended. Practice shooting at a target. Pay attention to any inconsistencies or discomfort in your grip to test the release's adjustment.
Adjust as necessary until you achieve a comfortable and consistent release. It will improve your accuracy in the process.
Improve your shooting accuracy with these +700 Thumb Releases.