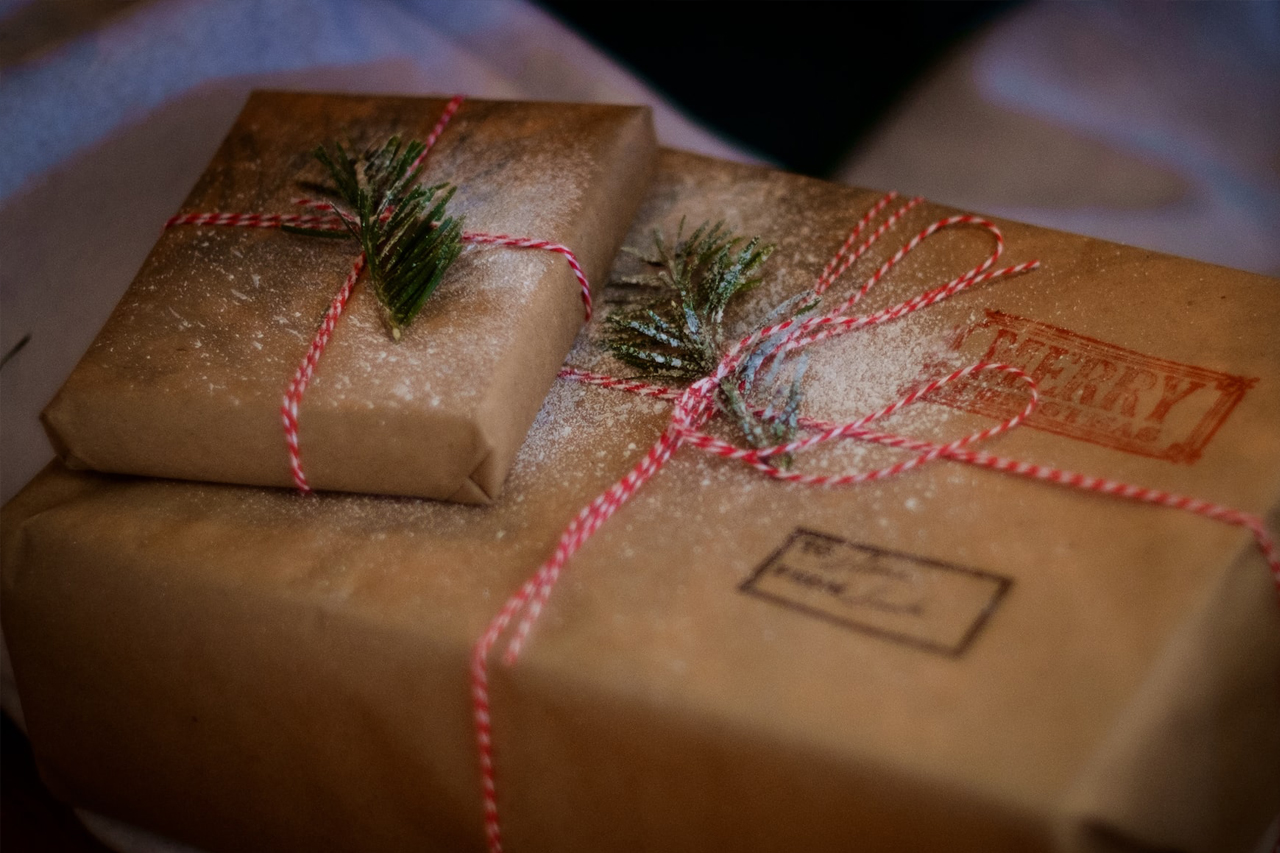 No matter the occasion, it can be challenging to find the perfect gift, even for those who are into archery as a hobby or profession. You may have searched high and low, going from one list to another, and can't find the one you are looking for that will make your archer cry with happy tears.
If you are looking for an impressive list of the best gifts for archers, you have come to the right place. The list below provides a broad range of archery gift ideas you won't find in other searches, ideal for target archers down to bowhunters.
Without further ado, it's time to go through our list of best gifts for archers with 26 unique ideas to choose from:
1. Arrow inspector
One of the most unusual gifts for archers is an arrow inspector. It is to help archers make sure that the arrows are straight or true by spinning them on the device. Most archers don't see the need to buy an arrow inspector and usually only realize they need one once they have it.
It is the best archery gift for archers that prefer to make their arrows or wants to ensure that their arrows are straight enough not to cause any shooting inconsistency or inaccuracy.
Arrow inspector devices like Pine Ridge Archery and Elkrich Archery are worth considering as an archery gift you can find on Amazon.
2. Archery books
Gifts for archers can also be in the form of physical books or ebooks aside from accessories, clothes, and bows. If your archer loves reading, archery books are the ideal gift to help up their skill level.
Enumerated below are various archery books you can buy on Amazon:
Moreover, books last a lifetime; anyone can always get back to re-read and review to attain additional knowledge.
3. Release aid
The release aid is a small archery device designed for the archers' fingers. Since it provides a clean release, most compound bow archers have release aids to improve their shooting performance dramatically.
Before anything else, you must know that there are at least four types of release aids you can choose from, making your decision-making quite challenging. Consider giving a release aid different from the one that person is currently using as a gift. Check out these 418 archery release aids.
4. Bow stand
While it is true that a bow stand is not the ideal storage for long-term purposes, it can still make an excellent gift for archers that want to find something where they can lay their bow in the meantime, especially in-between sessions.
It is an incredible piece of equipment that keeps the bow from falling to the ground. For instance, Pine Ridge Archery Kwik Stand Bow Support comes in various colors allowing every bow type to stay up, keeping the bow safe.
A bow stand is something that most archers don't see the need to have but will surely appreciate the coolness and benefit of using it.
5. Woodworking kit
Another unusual gift for archers is a woodworking kit. It is primarily more famous among bowyers than archers, but it can be the perfect gift for archers who wish to make their bows.
There is a beauty in bow making that makes the bow more sentimental and meaningful compared to those manufactured commercially. With the woodworking kit, you encourage the archer to incorporate their personality into the bows they made.
Look at this Narex 6-piece set of Woodworking Chisels with a 4.7 out of 5 stars rating on Amazon.
6. Silencer or dampener
Noise and vibrations from the bow can be quite a nuisance, especially for bowhunters. A noisy bow can scare the target away, resulting in an unsuccessful and unethical shot. Furthermore, extreme vibrations hurt the archer's shooting accuracy.
As a result, silencers or dampeners are a practical gift for archers with louder bows. You can opt for a string silencer, limb dampener, or whisker biscuit giving you a wide range of options to have as a gift.
7. Gift cards
If you have difficulty deciding which gift to give, you can always get creative by purchasing a gift card from a local archery shop. You can avoid gift-giving stress, and the archer can buy what they want.
It may seem like a lazy effort, but some prefer gift cards. Additionally, gift cards are a thing nowadays and are a more decent gift than money.
8. Arm guard or bracer
You may not know this, but bowstring injuries are real. Once the archer releases the bowstring as it pushes the arrow forward, it can hit the archer's bow arm leading to injuries.
As a result, you can say that an arm guard or bracer is a thoughtful gift for archers since it protects their bow arm from getting hit by the bowstring as they shoot. It is a protective archery gear usually made of plastic or leather covering the archer's forearm.
You can find numerous arm guards with different designs. YCMI Leather-Gauntlet Medieval Leather-Bracers Arm-Guard is a stylish choice for those who are into ancient traditional archery.
On the other hand, KESHES Archery Armguard Protector Arm Guard gives off a modern archery vibe.
9. Archery target
Among the most common and valuable gifts for archers is an archery target. It is available in different types ranging from foam to 3D targets. An archer can always use a new target since it can wear out over time and due to frequent use.
If your archer is into bowhunting, a 3D target is the best gift to hone skills and get a closer-to-reality projection of the correct shot placement to kill the animal ethically.
For instance, if the archer is into deer hunting, check out this Shooter Buck 3D Deer Archery Target to support their quest for joining large game bowhunting.
10. Arrow puller and arrow lube
Pulling the arrows from the target can result in damages that can likely break the arrows, especially when it's stuck deep. An arrow puller and lube can help the archer pull out the arrows quickly and safely from the target.
Archery is an expensive hobby; an arrow puller and lube can be the perfect gift to archers with a limited budget. Arrow pullers and lube can come in different sizes, shapes, and colors, giving you many options.
11. Extinguisher deer call
Hunting a deer in the woods is a tricky thing to do, especially for newbie hunters. As a bowhunter, it is part of the challenge to find the location where deer frequently go, and doing so can last for hours before they can spot one.
If your archer is into deer hunting, an extinguisher deer call is a communication system device designed to impersonate the deer's sound allowing the archer to sit back and wait for the deer to approach instead.
One of the best-selling deer call systems you can give to your archer as a gift is the Illusion Systems Extinguisher Deer Call. It has a patented modislide that instantly imitates the call of a doe, fawn, or buck.
12. Archery score logbook
Aside from cool and unique archery accessories as gifts for archers, an archery score logbook is also a great choice to aid your archer in improving their shooting skills. A high-quality and portable archery score logbook with 120 pages measuring 6″ x 9″ can easily fit inside your archer's bag they can bring to the archery range.
Most archery score logbooks will likely have the following columns per page:
Date
Name, Team, and Club
Tournament
Distance, Target face, Round
Ends, Arrows, Score
Notes
As a result, it can help the archer track their shooting consistency and improve their performance by assessing how they did well in every practice session. Archery score logbooks also come in different styles and designs according to an archer's taste.
13. Archery lessons
Another thoughtful and best gift for archers is subscribing or signing them up for archery lessons. It is an ideal gift, especially for beginner archers that need to improve their shooting form and other basic techniques in archery.
You can enroll your archer in a group archery lesson near their area. Moreover, it can also be the perfect gift for experienced archers who are into private archery lessons or one-on-one sessions.
Private archery lessons benefit experienced archers more than group sessions, especially if they need a professional to take a closer look at which area they need more improvement.
14. Archery range pass
Archery can be expensive because it may require more than purchasing a bow, arrow, and other accessories. One of the things archers need to consider when doing archery is the practice venue. It is possible that some states in the country may not allow backyard shooting.
If they allow backyard shooting, you must comply with the state's standards to keep your place accident-free. Therefore, consider buying your archer an archery range pass as a gift so they can have a place to practice.
Ensure the archery range venue is near their home or walkable enough to avoid transportation costs.
15. Bow stringer
A bow stringer is a straightforward gift for archers. Compared to other archery gifts that are too grand, it can still be the best gift for those new to archery and still purchasing additional gear and accessories.
If your archer uses a longbow or recurve bow, a bow stringer would greatly assist in safely unstringing or restringing a bowstring. It is advisable to unstring longbows and recurve bows when not in use to avoid the bowstring from wearing out sooner but doing it by hand can be dangerous.
That's why a bow stringer may be the best gift for archers who frequently need to string and unstring their bowstrings to keep the bows in good condition. You can start by scrolling through these 881 bow stringer results on Amazon.
16. Finger tabs or gloves
Repeatedly pulling the bowstring or shooting with your fingers can hurt over time, leading to unclean releases. Also, tired fingers can hurt an archer's shooting accuracy and consistency.
Finger tabs or gloves share similar purposes: to protect the fingers and spread the bowstring's weight across a larger surface. Try to observe your archer and see if they complain about sore fingers; it can be your cue to give them a finger tab or gloves.
However, finger tabs and gloves differ a little in terms of design. For instance, KESHES Archery Glove Finger Tab fits the fingers and covers the palm. It is the best gift for archers using compound and recurve bows.
If your archer does not want to wear gloves, you can opt for Ringsun Leather Archery Finger Tabs as a gift.
17. Bow case
You'll be surprised that not all archers own a bow case since a high-quality one can get expensive with prices over a hundred dollars. If your archer often travels or stores the bow for a long time, a bow case may be the best gift to give.
Flambeau Outdoors 6461SC Safe Shot Bow Case is an excellent gift for archers who prefer hard bow cases to store their bow. On the other hand, a soft bow case like LWANO Compound Bow Case Soft Light-Weight Bow Bag is also a great pick as a gift for archers.
18. Phone mount
In a modern digital age where uploading or live streaming on social media is a thing, a phone mount is among the best and most unique gifts for archers. Most people nowadays love to film what they love from their phones and gladly share it for the world to see and get inspired.
If your archer love to share their passion, whether it be target archery or bowhunting, a phone mount like Smartphone Camera Bow Phone Mount is a convenient device you can attach to your bow that helps secure your phone in place while filming.
19. Foldable chair or stool
Most archery events can go on for hours as archers take turns shooting and showing their impressive archery skills. If you have been to archery events in the past, you may notice that the participants sit down most of the time on their foldable chairs.
You can check out these foldable chairs or stools on Amazon:
Camping Stool, 16 inches Tall Large, Size Folding Stool with Carry Bag
Furthermore, an archer into bowhunting will appreciate a folding chair or stool as a gift since hunting can take a whole day in the woods, requiring a lot of standing, climbing, running, and walking.
20. Animal blood tracking light
As technology advances, the archery industry keeps up the pace by inventing newer devices to make bowhunting easier. For instance, Primos Bloodhunter HD Shadow Free Blood Tracking Light helps bowhunters track the blood tracks of animals they hit.
Hence, the tracking gets hassle-free, and the possibility of losing the animals decreases. An animal blood-tracking light makes the best gift for bowhunters if you're looking for a unique gift idea.
21. Rangefinder
Buying a rangefinder as an archery gift is excellent if you want something advanced and unique. Whether an archer is into bowhunting or target archery, a rangefinder lets the archer know the exact distance from one point to another.
It's time to toss the tape measure aside and let the rangefinder assist your archer in aiming correctly. Buying your archer an ACPOTEL Hunting Rangefinder can be expensive, but you can rest assured that they will highly appreciate it.
22. Scent killer kit
Another unusual gift for archers is a scent killer kit primarily for those into hunting. Compared to humans, animals like deer have a better sense of smell which helps them stay alert in times of danger.
Giving your archer a scent killer kit like Scent Assassin Hunting Scent Eliminator Spray will keep your archer stay hidden, increasing their chance to kill their target ethically with ease.
23. Multi-tool
Nothing beats a valuable gift that can come in handy when things go south, and a multi-tool may be the best gift for archers who needs frequent fixing of their bow and other devices.
A high-quality multi-tool made of stainless steel can be an archer's best friend when they need to tighten the screws on their bow using a screwdriver or a knife to cut some dangerous cables. MOSSY OAK Multi-tool is available on Amazon, perfect for hunting.
24. Archery clothes
Even in archery, there is proper clothing any archer must follow if they want to shoot or hunt comfortably. Although it may seem like an effortless gift idea, there are a few things you have to keep in mind before buying archery clothes for your archer:
Loose or unfit clothes can get in the way and may end up entangled with the bowstring.
Some states require specific clothes or colors for bowhunters to wear.
A few states forbid bowhunters from wearing camouflage.
Therefore, ensure that you find clothes that enable your archer to move around quickly without going against the state's bowhunting regulations.
25. Bow maintenance kit
Bows require regular maintenance to stay in good condition and to last for decades. Regular bow maintenance mainly includes tightening the screws, wiping the limbs and risers, and waxing the bowstring. Thus, most archers have a bow maintenance kit that they use at least weekly.
For a thoughtful, practical gift for archers, making a bow maintenance kit for them would be sweet, or you can purchase a complete kit on Amazon, like the Easton Archery Essentials Value Kit, which helps you save at least 30% more than the former.
26. Binoculars
You can also have binoculars as a gift for your archer. If you are unfamiliar with a rangefinder and find it more expensive, binoculars are a great alternative gift, primarily for mobile-style archers and bowhunters.
Good binoculars can aid an archer in yardage judging and target sighting. Binoculars from Amazon come in various styles and functions, so you will always have a wide range of options and choices.
You can find numerous archery gifts online and in local archery stores, wherein this article summarized the best and most unique ones. However, finding the perfect one that your archer will appreciate to the core can be pretty stressful. Always remember that the thought behind a gift makes it the best.
What do you get for someone who likes archery?
You can get plenty of archery items for someone who likes archery, including but not limited to a string silencer, arrow quiver, bow, release aid, rangefinder, archery range pass, and bow case. If your archer is into target archery or bowhunting, narrow your choices to the essentials they will surely appreciate.
What are three essential accessories for archery?
Finger tabs or gloves, arm guard, and quiver are the three essential archer accessories. Nevertheless, it is safe to say that all archery accessories are necessary because they protect you from potential injuries and aid in your shooting accuracy and consistency.
What do hunters want?
Hunting as a hobby can be expensive, from purchasing high-quality weapons to the minute items you need for a successful hunt. Binoculars, scent killer, rain gear, bow, camouflaged clothing, and pocket knife are some items hunters want to have when hunting.