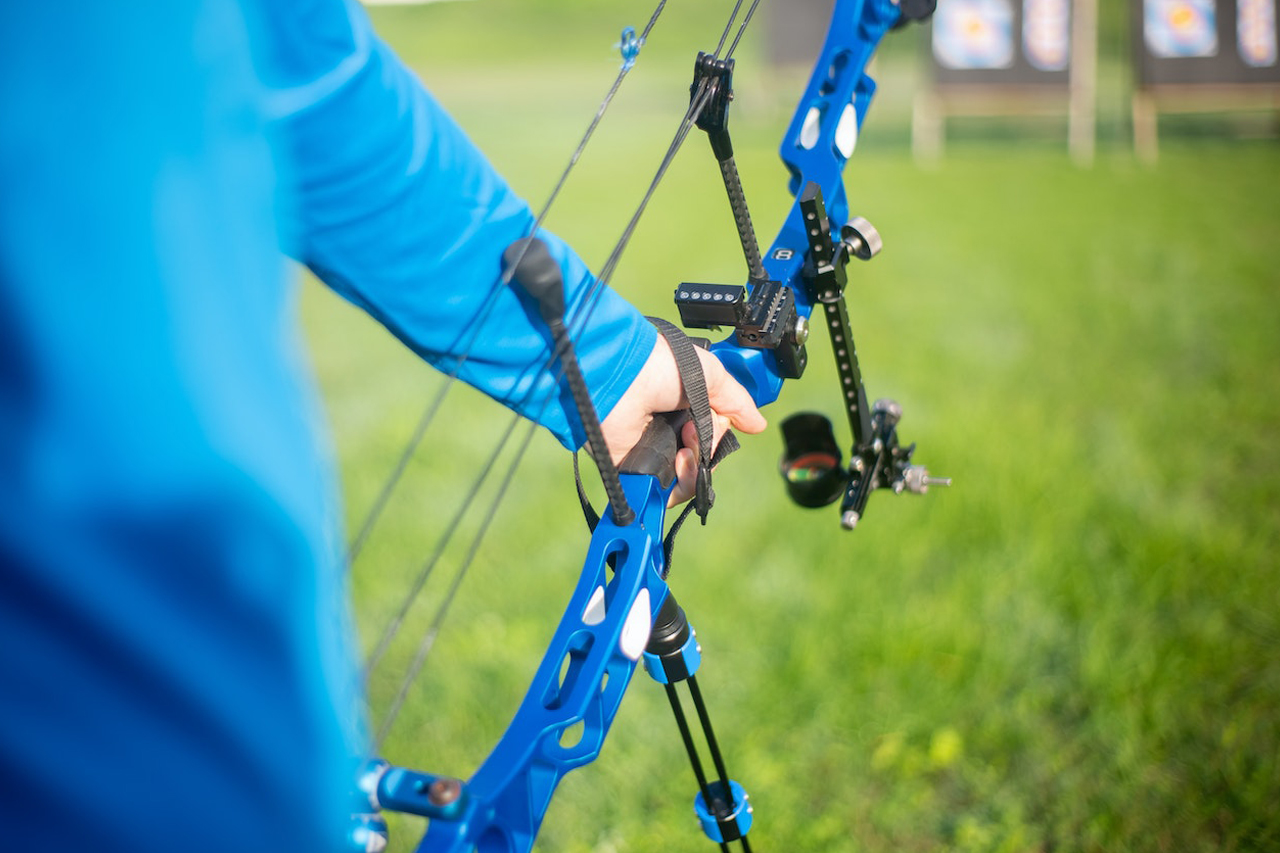 You can draw a compound bow without an arrow to quickly check whether the weight of the bow is manageable for you or not. Always gently guide the bowstring to its undrawn position or prepare to have an arrow nocked to prevent accidental dry fires.
Sometimes the urge to draw a compound bow without the need to shoot it is high, especially if you only want to know how it feels before deciding to purchase it.
Even with this, you are hesitating to do so since you may think drawing a compound bow without a nocked arrow is not a good idea and should be avoided.
It's important to understand that drawing a bow without an arrow isn't the same as shooting it without one. You may still need to learn, but some archers draw their compound bow without an arrow because it is the easiest way to check whether the bow's weight is manageable for them or not.
Thus, there is nothing wrong with pulling back your compound bow without an arrow as long as you don't release the bowstring. There are, however, a few things to keep in mind:
When drawing your compound bow, always be careful not to suddenly release or let go of the bowstring because it can lead to an accidental dry fire.
Instead, it would be best to follow any of these two instructions:
Gently and carefully guide the bowstring back to its original and undrawn position.
You can also have an arrow nocked when you draw your compound bow in case of accidentally releasing the bowstring, which can help minimize the possibility of a dry fire.
Even though there is nothing wrong with drawing a compound bow without an arrow, many professionals are still against this idea since there is a chance you will end up dry firing it if you ever fail to take preventive measures.
Remember always to be extra careful in drawing your compound bow; it would be better to do it only if necessary.
Is it OK to dry fire a compound bow?
Dry firing a compound bow is not OK; instead, you should prevent it from happening since it can lead to damaged cams, limbs, and bowstrings or, worse, explosions that inflict injuries on you and those around you.
You may have heard that there is nothing good with dry fire; it can happen to anyone, even professional archers, regardless of the type of bow they use.
Before anything else, it is vital to know what a dry fire is and what makes it a dangerous phenomenon that every archer and hunter should prevent from happening.
Drawing back the bowstring and releasing it without a nocked arrow is known as dry firing or dry loosing. Although it is unusual for archers and hunters to shoot their bow without an arrow, unfortunately, it happens at least accidentally.
Compared to other bow types, compound bows are the most prone to much damage after a dry fire because of their many moving components and constant high tension.
When firing a bow without an arrow, there will be nowhere to put the energy into, which causes the bow to vibrate intensely. As a result, the energy gets transferred back to the bow inflicting possible damage.
Enumerated below are the most common results of accidentally dry firing a compound bow:
Broken bowstring

A broken bowstring is the most common result of dry firing a compound bow or any bow type. If the bowstring breaks, you can immediately tell if your compound bow got damaged from dry firing.

When this happens, you'll likely find cracks and splinters on your compound bow, which means it calls for a more thorough inspection.

Explosion

The worst-case scenario if you dry fire your compound bow is that it explodes in front of you. By explosion, it means that the limbs and bowstring of the compound bow break.

Meanwhile, the axles and cams get bent, and some other parts and debris fly in any direction. You will have a minimal time window to cover and protect yourself and may sustain injuries even to those around you.

It will also result in a big mess that will cost you money and safety.

Damaged weaker parts

Compound bows also have other weak parts other than the bowstring that are likely to get damaged after a dry fire:
Cams: cams on a compound bow can get bent or broken, or the wires can wrap around and get out of the tracks
Limbs: the limbs on a compound bow may get detached from the rise, and it may get fractured
Although these are the weakest parts of a compound bow, it still would be best to check the overall condition of your compound bow rather than only focusing on its limbs, cams, and bowstring.
It appears that everything has stayed the same
In some cases, there are times that it appears that everything has yet to happen after dry firing. It does happen, but it doesn't mean all is well. As a result, some archers overlook and tend not to take action because there is no visible damage to their compound bow.
When such a scenario happens, always take the time to check your compound bow and never ignore the possibility of it exploding some time later.
Now that you know how dangerous a dry fire can be, there are a few points you can do to avoid dry firing your bow:
A. Refrain from allowing an inexperienced person to use it without supervision
It takes time to remember all the do's and don't when using a bow, especially for beginners. However, it doesn't mean you should never let them borrow your bow.
You can have them use it but never without you or anyone's supervision in case they forget not to dry fire it.
B. Properly nock your arrows and avoid shooting your bow without an arrow.
Aside from keeping in mind never to shoot a bow without an arrow, it is also vital to know how to nock your arrows properly. For instance, an improperly nocked arrow can completely get out of the shaft, resulting in an accidental dry fire when released.
That's why it is essential to know how to know your arrows properly before you start shooting your bow.
C. Use arrows that are not too light for your bow
There is a reason why manufacturers provide recommended arrow weight and length for each bow model; using arrows with weights lesser than the recommended has a similar effect as dry firing a bow.
A very light arrow will shake a lot because the stored energy is too much and will instead transfer the rest of it back to the bow. As a result, most archers prefer to use heavier arrows because they store energy better than lighter ones.
Nonetheless, it is still best not to go beyond the manufacturer's recommended minimum weight for your arrows to avoid any potential dry fire.
Dry firing a compound bow will not result in anything good and can be very dangerous and costly. Moreover, accidental or not, it will cause a forfeit or termination of your warranty.
Will dry firing a bow once hurt it?
Some bows can withstand dry fire without damage, while others might completely get irreparably ruined if dry-fired once. Nevertheless, never dry fire your bow regardless of its quality, draw weight, and bow type.
As mentioned, dry firing causes a lot of harm not only to the bow but can also compromise your safety and to those around you. That's why you must always be careful in playing with the bowstring, especially without a nocked arrow.
Since most dry fires are due to accidents, you may be wondering if dry firing it once with hurt your bow. In some cases, some bows don't show any apparent damage after a dry fire. On the other hand, some bows instantly explode or shows signs of wear and tear in some parts.
Therefore, you will never know how a bow would react after a dry fire because it usually depends on the draw weight, bow quality, and bow type. For instance, low-quality bows are more likely to explode than high-quality ones.
That's why it is always better to invest in high-quality bows to avoid experiencing worst-case scenarios, especially if a dry fire happens.
Although it is unlikely that you will dry fire your bow on purpose, in the case that you happen to do it accidentally, below are the steps you can follow:
Check for any injuries

Some bow parts can come flying after a dry fire, potentially harming you and those around you. Therefore, you first need to check for injuries on yourself and those near you.

Immediately tend to your wounds and seek help if any severe injuries on others. You bow now is the least of your concern, especially when it exploded. Look for any cuts and pain before proceeding to the next step, which is a quick inspection.

Do a quick inspection.

After ensuring that everyone is well, it is time for you to do a quick inspection of your bow. Please bring it to a place with good lighting so you can see it.

Preferably put your bow down on a table and grab a magnifying glass if you have one. Next is to do the following procedures:
Inspect the bowstring first for any tear and wear. A snapped bowstring will inflict more damage to the bow. Before it snaps, you must immediately take it to an archery shop if there is any damage.
Carefully remove the bowstring if possible to avoid putting pressure on the bow's limbs and reduce the stress the limbs put on the bowstring.
For those who haven't removed a bowstring from a bow in the past, you better skip this step. Instead, take and have the bow inspected at the nearest archery shop.
If there is no severe visible damage, inspect the limbs and find any fractures or cracks. A magnifying glass can come in handy when trying to detect minimal damage.
Next is to check the bow's riser and cams, then check the rest of the bow to see if anything is out of place or fractured, such as axles, cables, sight, etc.
If everything seems alright, refrain from using your bow until you have it checked by a professional at an archery shop.
When checking your bow for any fractures, tears, cracks, splinters, and disfigurement, you can use a cotton ball and swipe it over the bow. Any cracks or damage will snag on it, making it easier for you to spot.
If you are confident about checking it by yourself, don't hesitate to pick it up safely and bring it to the nearest archery store for better inspection.
Have your bow checked by a professional
Lastly, have your bow checked and repaired by a professional at a trusted archery shop. Remember to be honest when asked about what happened so they know what to look for and have it fixed immediately.
Some may think that an accidental dry fire is embarrassing. However, every person, even professionals, is no exception to dry fires since sometimes it can happen by a simple slip of the bowstring from the fingers.
It is always better to get into detail so they can assess the damage's tremendous or minimal before giving it back to you. Once repaired, consult your archery shop for any additional advice and heads up.
Only start reshooting your bow once they give the thumbs up. Remember to use your bow only when everything is in good condition, or the damage will worsen, resulting in purchasing a new bow.
There is a thin line between drawing your compound bow without an arrow and shooting it. Always be mindful not to release the bowstring without a properly nocked arrow to avoid accidental dry fire.
Compound bows are prone to extreme damage when dry-fired, so you better be careful not to shoot it without an arrow, or you may have to face the ugly consequences.