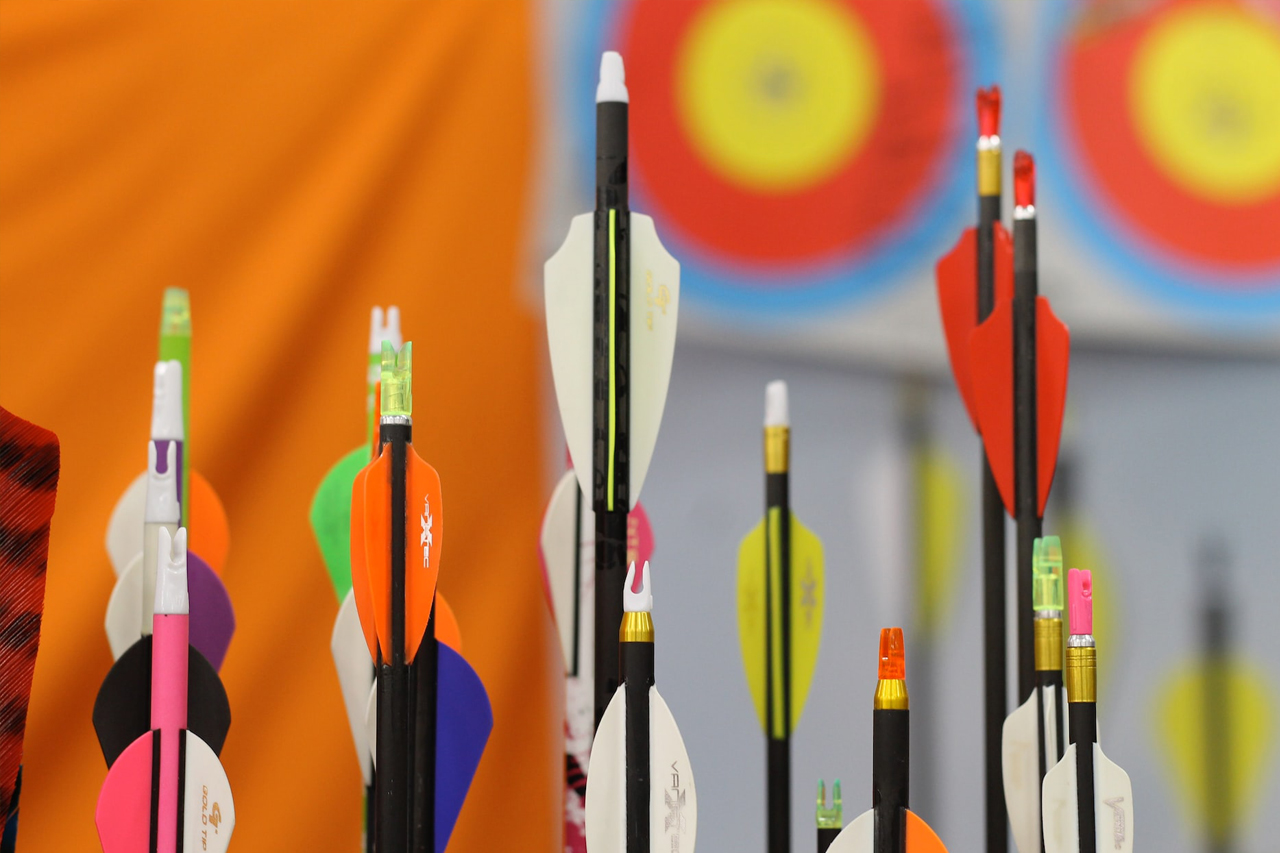 Crossbows' widths vary from each other depending on the manufacturer's design because there is no standard width for crossbows that each manufacturer should follow and classify. Thus, a crossbow can get as narrow as 5 inches to as wide as 17 inches or possibly more.
Every archer has their preference regarding a crossbow's specifications. Some dream of owning a heavy crossbow, while some prefer the lighter ones, especially when hunting. In contrast, other consumers are very particular with speed, while others would like to focus on the crossbow's width.
If you are among the latter who think a crossbow's width is essential or is purely curious about how wide crossbows are, you may wonder if there is a standard measurement that you should know. Sadly, there is no way to know the general standard width measurement of crossbows.
Although you can know a crossbow's width by reading its indicated specifications, it isn't easy to classify whether it's too wide or too narrow.
Because of the lack of standard metrics, some manufacturers only provide consumers a width measurement from axle to axle, excluding the cams, which can stick out a few inches wider on both sides.
However, some consumers prefer to know a crossbow's width measurement at its widest point instead of only the axle-to-axle size, which can be quite a hassle. Thus, the only way for consumers to know is to ask the manufacturers or measure the crossbow themselves only after buying it.
Another concern related to a crossbow's width is the crossbow regulations per state that you must follow, especially if you plan to join the hunting season.
For instance, New York City requires crossbow hunters to use crossbows 17 inches wide. The measurement should be from the widest parts of the limbs and uncocked.
Therefore, if your crossbow doesn't pass the required measurements, you'll likely be able to join the hunting game unless you abide by the regulations.
That's why it makes sense that some crossbow users have expressed concern about seeking an established set of measurement standards and rumor that ATA or the Archery Trade Association is considering doing something about it.
For now, crossbow users can only safely assume that crossbows can be wider than 17 inches or as narrow as 5 inches.
Aside from the crossbow's width measurement, there is also no existing overall weight standard and length for crossbows.
An excellent example is that manufacturers indicate a crossbow's weight, excluding the scope, while others do so but not the quiver. On the contrary, some include the complete setup in the crossbow's weight.
Thus, there is no way crossbow hunters could truly compare one crossbow to another because of a lack of set standards.
Most consumers would like the following crossbow specifications measurements standardized, possibly by the ATA:
Length

In measuring each crossbow's length, it would be best to measure between the furthest point forward at the end of the foot stirrup and the most distant point backward on the stock.

Width

For the standard width measurement of crossbows, it is a good idea to prohibit the axle-to-axle size. Instead, it would be better to measure each crossbow's width from the most comprehensive parts of the limbs, preferably uncocked.

Whatever standard measurements that the industry agrees and comes up with, it is better than nothing to avoid further confusion and better comparison among crossbows that can help consumers decide which ones they need.
What is the smallest crossbow?
TenPoint Vengent S440 is the smallest crossbow released on January 14, 2020. It is the narrowest crossbow, with a width measurement of 11 inches (uncocked) and only 5.8 inches when cocked.
Producing crossbows that cater to the consumers' preferences and demands is an essential key variable for manufacturers to stay at the top of the archery industry. No wonder companies are racing to release unique crossbows to be the best in their respective categories.
An excellent example is TenPoint's narrowest and smallest crossbow, the Vengent S440. The crossbow model was available to the market on January 14, 2020, with the following specifications:
Length (excluding foot stirrup): 35 inches
Speed/KE:
Pro light carbon arrow (370 grains): 440 FPS / 159 FP KE
Pro Elite 400 carbon arrow (400 grains): 430 FPS / 164 FP KE
EVO-X CenterPunch carbon arrow (445 grains): 410 FPS / 166 FP KE
Uncocked: 11 inches
Cocked: 5.8 inches
Power stroke: 14 inches
Weight (excluding accessories): 7.7 pounds
Draw style: forward-draw
If you look at its width measurement, it is only 5.8 inches wide when cocked, which you cannot find in other crossbows. Because of this size, TenPoint Vengent S440 is the smallest crossbow you can buy for approximately $1,000.
Aside from being the narrowest crossbow, you may be curious why it's so expensive. Below are the following features that the Vengent S440 boasts, earning a 4.1 out of 5 stars review on Amazon:
Variable speed scope made of multi-coated glass for optimal light gathering.
It has a RangeMaster Scope with lighted aiming points handy during low-light conditions for precision down-range accuracy.
2-stage S1 trigger
A silent ACUslide cocking and de-cocking system allows users to safely de-cock the crossbow.
MICRO-TRAC barrel is known for providing industry-leading string life
Moreover, if you buy this crossbow, included in the package are the following items:
TenPoint Narrow soft case
6-arrow tech quiver
Six pieces of Evo-X CenterPunch premium carbon arrows
Bubble level
Based on its specifications, package inclusion, and features, TenPoint Vengent S440 is the ideal crossbow for those looking for a small crossbow to aid them in hunting.
Most people know about TenPoint because they are keen on trying to beat their previous models with new ones, making them a competitive crossbow manufacturer.
You may not know this, but before the Vengent S440 in the market, TenPoint released Nitro X Elite, which became the smallest crossbow from 2018 until 2020. Below are the specifications and features that TenPoint Nitro X Elite has that make it most likely to rank 2nd:
Length (excluding foot stirrup): 30.7 inches
Speed/KE:
EVO-X CenterPunch carbon arrow (445 grains): 410 FPS / 166 FP KE
Pro light carbon arrow (370 grains): 440 FPS / 159 FP KE
Pro Elite carbon arrow (425 grains): 420 FPS / 166 FP KE
Uncocked: 12.5 inches
Cocked: 7 inches
Power stroke: 16.5 inches
Weight (excluding accessories): 7.8 pounds
Draw style: reverse-draw
Additionally, here are the features and packages included:
ACUdraw PRO cocking device
Hawke XB30 Pro 1-5×24 SR Reticle optics
3-Arrow Instant Detach Quiver
Ambidextrous side-mount quiver bracket
TenPoint STAG hard crossbow case
SLING-SHOT and Vector Quad cable technologies
Noise Dampening: Integrated String Stop System
Dry-Fire-Inhibitor
If you compare it to TenPoint Vengent S440, TenPoint Nitro X Elite is more comprehensive for a few inches.
You can also check out TenPoint's Viper S400, which ranks third in our list with the following details if none of the previously mentioned crossbows is up to your taste:
Length (excluding foot stirrup): 32 inches
Speed/KE:
Pro light carbon arrow (370 grains): 440 FPS / 132 FP KE
Pro Elite 400 carbon arrow (400 grains): 400 FPS / 142 FP KE
EVO-X CenterPunch carbon arrow (445 grains): 370 FPS / 135 FP KE
Uncocked: 11 inches
Cocked: 7.2 inches
Power stroke: 11 inches
Weight (excluding accessories): 7.5 pounds
Draw style: forward-draw
Below are the following items included in its package and features to expect:
RangeMaster Pro Scope
2-stage, zero-creep S1 trigger
6-Arrow Tech Quiver
ACUslide Cocking and De-Cocking System
Despite the slight width difference, TenPoint Viper S400 is slower than TenPoint Vengent S440.
Therefore, TenPoint Vengent S440 is undeniably the narrowest crossbow, followed by two other crossbow models from TenPoint: Nitro X Elite and Viper S400.
Can you hunt with a mini crossbow?
You can hunt with a mini crossbow or a pistol crossbow. However, you should check your state's current crossbow regulations first since some prohibit the use of pistol crossbows and imposes strict minimum width measurements.
There are various types of crossbows: recurve crossbows, compound crossbows, automatic crossbows, reverse draw limbs crossbows, and pistol crossbows. The latter is famously known as "mini crossbows" or "hand-held crossbows." Hence, you can refer to pistol crossbows as "mini crossbows" or "hand-held crossbows."
Suppose you prefer to shoot with mini crossbows, but you are unsure if they are alright to use for hunting. Pistol crossbows are an excellent weapon for people looking for more portable and cheaper crossbows.
Compared to full-sized crossbows like the recurve and compound bow types, pistol crossbows are more accessible to maneuver because they can weigh as light as around 1.3 kilograms. On the other hand, mini crossbows or pistol crossbows are not as powerful and accurate as compared to full-sized crossbows.
As a result, hunters are hesitant to use them for hunting and use them primarily for target shooting instead. Nevertheless, pistol crossbows can be powerful enough to hunt animals.
Despite their size and downsides, some pistol crossbow users testified that they were able to kill animals like small game ones, including rabbits and even whitetail deer. Unfortunately, whether pistol crossbows can deliver a humane kill to large game hunting is still unclear.
Another thing you must consider before using mini crossbows for hunting is the required minimum width that your state law imposes. Remember that every state has crossbow regulations that you must abide by no matter what type of weapon you plan to use.
In addition, please note that some states disallow the use of pistol crossbows for hunting. Due to questionable stand regarding whether they can kill the target ethically.
Nonetheless, if your state allows the use of mini crossbows, enumerated below are the following hunting tips you need to keep in mind:
Obtain the necessary accessories or equipment

Ensure that you have the necessary bolts with the correct broadhead tips attached. Due to the small pistol crossbow, cocking ropes don't usually work.

Since you'll likely be hunting at a very short distance, don't forget to invest in a scope sight to help you increase your shooting accuracy.

Most importantly, acquire and bring your hunting license to avoid legal trouble.

Reasonable range

Compared to regular-sized crossbows that can shoot at ranges 40 and up, mini crossbows are not capable of firing the same range. Sadly, mini crossbows deliver less kinetic energy upon impact because of their size.

There is a need for you to limit your shooting distance to less than 20 yards to help you be able to deliver an ethical kill.

Please note that there are pistol crossbows with a heavy front which results in encountering difficulty in maintaining reasonable accuracy at a distance of over 25 yards.

Hunting tactics unique to mini crossbows

Getting closer to your target without getting caught can be challenging, especially since wild animals are susceptible to smell and sound. It also doesn't help that shooting with a pistol crossbow would require you to get as close as possible to deliver that humane kill.

That's why you must devise hunting tactics that won't require you to sneak close to your target every time. Among the roster of hunting techniques, it would be best to wait silently in a tree stand or on the ground and let the animal come to you instead.

You will get the chance to rest your crossbow on stable support while trying to wait for the broadside or quartering away shot placement chance. It also provides excellent accuracy than shooting with only a single hand.

Mini crossbows are primarily famous for target shooting but are also excellent weapons for hunting games. Stay informed about crossbow regulations and learn the best ways to shoot accurately and ethically with mini crossbows.

Finding out exactly how wide crossbows are is not an easy feat because there are no general standards that manufacturers follow. Hopefully, the archery industry will be able to develop measurement standards to help consumers compare crossbow models and buy smartly.