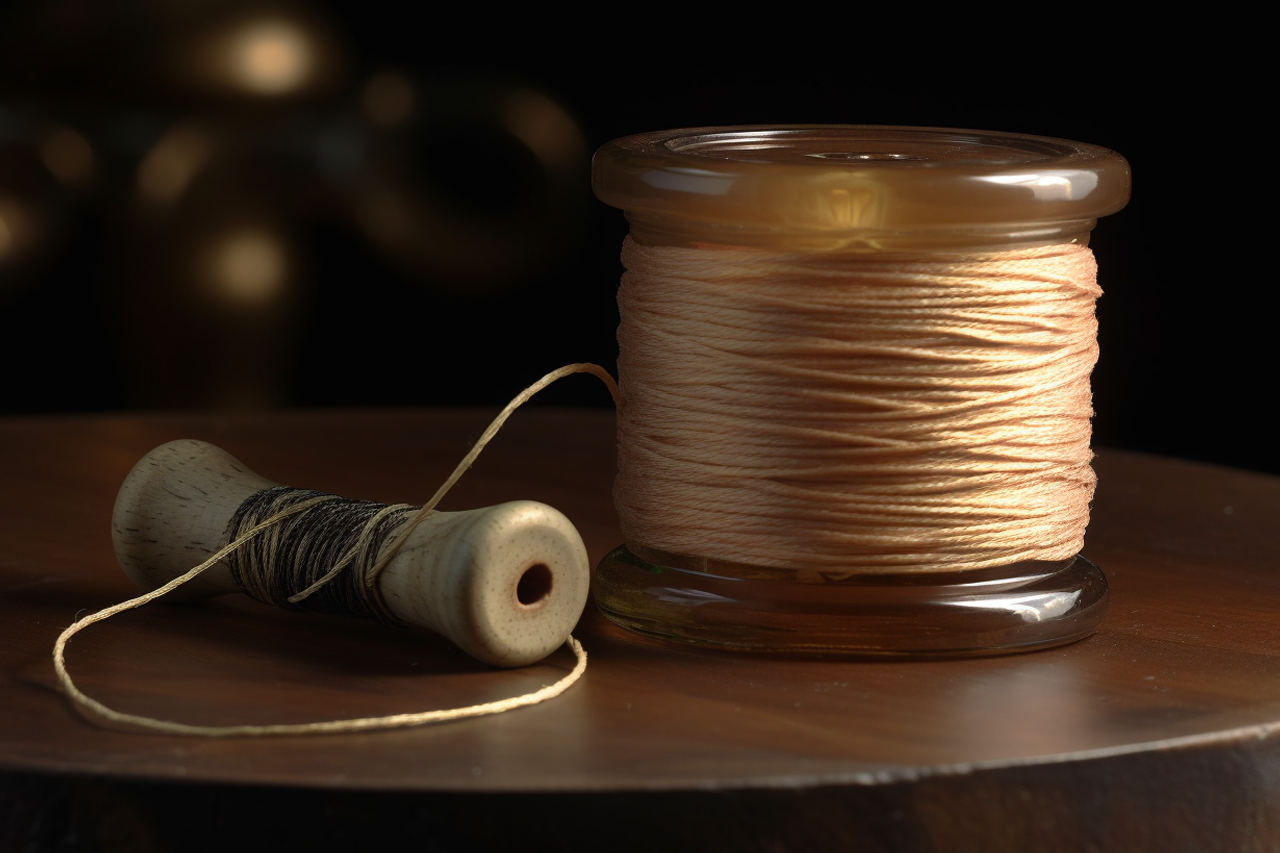 Bowstring wax is an essential tool in any archer's kit. Not only does it help in protecting it from early damage, but it also lubricates it for a smoother, more consistent shot.
This article looks at the best bow string waxes for protection and longevity. We'll also discuss the different types, how to apply them, and what to consider when choosing the best one for your needs.
So, whether you're an experienced archer or just starting, this guide will help you choose the best wax for your bowstring.
What is Bow String Wax?
Bowstring wax is the go-to for keeping your bow in top condition, ensuring its long-term use. It's an essential tool in your archery arsenal, offering superior protection from dirt, debris, and moisture that can damage your bowstring.
You'll be able to enjoy your bow for an extended period if you take the time to wax it properly regularly.
It comes in many forms, from traditional wax sticks to spray-on formulas. Each type offers its unique advantages. Wax sticks are easy to apply and provide a protective layer that won't wear away too quickly.
Spray-on formulas offer a more even coating and are less messy than wax sticks. No matter which types you choose, apply it evenly and liberally for maximum protection.
Whatever type of bow string wax you decide to use, apply it regularly for the best results. Doing so will help keep your bowstring in excellent condition and reduce the need for repairs or replacement in the future. Not only will your bow be protected, but you'll extend its lifespan and be able to enjoy it for years to come.
Benefits of Bow String Wax
With regular use, your bow string is smoother and resistant to fraying, ensuring your bow is ready to go when you are.
Bowstring wax is the perfect tool for protecting your string from the elements and wear and tear. The wax creates an impermeable coating over it, safeguarding it from dirt, dust, water, and even UV rays.
Bowstring wax also increases the longevity of your string. The wax repels dirt and dust, which can cause it to wear out faster. It also lubricates it, reducing friction and reducing wear and tear. The wax helps keep the string from stretching or fraying so you can shoot with peace of mind.
Bowstring wax has the bonus of improving the performance of your bow. The wax makes the string more responsive and easier to hold, helping you easily hit your target. It also reduces the noise generated when you shoot. So you can stay stealthy in the field. You will enjoy a smoother, quieter shooting experience with the suitable wax.
Types of Bow String Wax
Slathering your bowstring with wax is like giving it a warm hug, creating an impermeable cocoon that guards it against harm and keeps it shooting smoothly for longer.
From traditional block wax to modern liquid formulas, various wax types can give your bow string protection.
Here are some types of wax available on the market today:
Traditional Block Wax

It is the wax most archers are familiar with, as it's been used for centuries. Block wax is easy to apply. You need to melt it before being used. It's long-lasting and also provides excellent protection against the elements.

Liquid Wax

Liquid wax is quickly becoming the go-to option for many archers. It's straightforward to apply and provides excellent protection against the elements. Traditional block wax is more manageable and ideal for keeping their strings clean and protected.

Synthetic Wax

Synthetic wax is an environmentally friendly alternative to traditional waxes. It's made from natural ingredients and provides excellent protection against the elements.

It's also designed to last longer than traditional block wax, making it an excellent choice for extended protection.

Whether you prefer traditional block wax, liquid wax, or synthetic wax, and can help protect your bowstrings and keep them shooting smoothly for longer. With the suitable one, you can ensure your bow strings stay in top condition and keep your arrows flying true.
How to Apply Bow String Wax?
Correctly applying bow string wax is essential for maintaining the condition of your strings and ensuring that your arrows fly true. With suitable wax and proper application, you can equip your bow with a layer of protection that will give it extended longevity and improved accuracy.
Clean your bow's strings with a cloth or soft-bristled brush to remove accumulated dirt, dust, or debris.
Once the strings are clean, you can begin waxing them. Using the wax of your choice, apply the wax in a small amount at a time. Ensuring you evenly distribute the wax and that no sections are left unwaxed.
Use a cloth or soft-bristled brush to remove any excess wax.
Once you remove the excess wax, you can use them already for shooting.
Correctly applying the wax ensures that your bow strings are in top condition, allowing for improved accuracy and longer string life.
Choosing the Best Bow String Wax
You want to ensure your bowstrings are in the best shape possible, so choosing the suitable wax is vital to ensuring they stay robust and reliable.
When choosing, you must consider the type of bow you have, the environment you're shooting in, and the kind of wax you prefer.
When selecting a wax, you'll want to look for one designed explicitly for bowstrings. It will ensure the wax won't damage the strings and provide the best protection. You'll also want to consider the environment you're shooting in.
If you're shooting in wet or humid conditions, you'll need wax to repel water and dry your strings. If you're shooting in dry conditions, you'll need a wax that reduces friction and keep them from fraying.
Consider the type of wax you prefer and apply some and leave the wax on the strings, while others are designed to be used and then wiped off. You'll also want to consider the texture. Some waxes are soft and pliable, while others are harder and more durable.
Choosing the suitable wax for your bowstrings will ensure they stay in top condition and last for years.
Frequently Asked Questions
How often should bow string wax be applied?
Taking care of your bow string wax to take full advantage of the bow. Applying it is a simple task.
Generally, you should apply bow string wax every 6-8 weeks or when you notice the wax wearing down. It will ensure your bowstring is always protected, and you get to enjoy the longevity of the bowstring.
Can bow string wax be used on other stringed instruments?
Bowstring wax can be used on various stringed instruments, like guitars, violins, and more, to keep them sounding great and lasting longer. Ensure you use the suitable type of wax for the kind of instrument you have.
Does bow string wax come in different colors?
Bowstring wax comes in various colors and can protect it for a longer lifespan.
You can customize your bowstring from subtle hues to bold shades to match your style. You can even use it on other stringed instruments for extra protection.
Is bow string wax harmful to the environment?
You might wonder if bowstring wax harms the environment if you're an archer. The good news is that most bow string wax products have natural and biodegradable ingredients. They will keep the atmosphere intact.
However, checking the ingredients list on any product you buy is essential to ensure it is eco-friendly. Additionally, many manufacturers of bow string wax reduce their carbon footprint by using sustainable production processes and packaging.
If you aim to protect the environment while keeping your bow strings safe, you can choose bow string wax products that are eco-friendly and sustainable.
Is bow string wax necessary for the longevity of the bow?
Using bow string wax is essential for the longevity of your bow. Not only will it protect the string from dirt and dust, but it will also reduce early signs of damage to the string.
Regularly waxing your bow string will last much longer than a string without wax. It also prevents it from becoming brittle and breaking due to changes in weather and humidity.
Waxing your bow string is a simple and easy process that can make a massive difference in the lifespan of your bow.
Conclusion
You've now seen the different types of bow string wax available and the benefits of using this wax. With a suitable one, you can extend the life of your bowstrings and keep them in top condition.
Before purchasing, read up on the different types of wax and decide which is best for your needs. With suitable bow string wax, you can ensure your bow strings last longer and perform better.
Get the one you need from these +200 bowstring waxes and get ready to enjoy your bow strings for years to come.