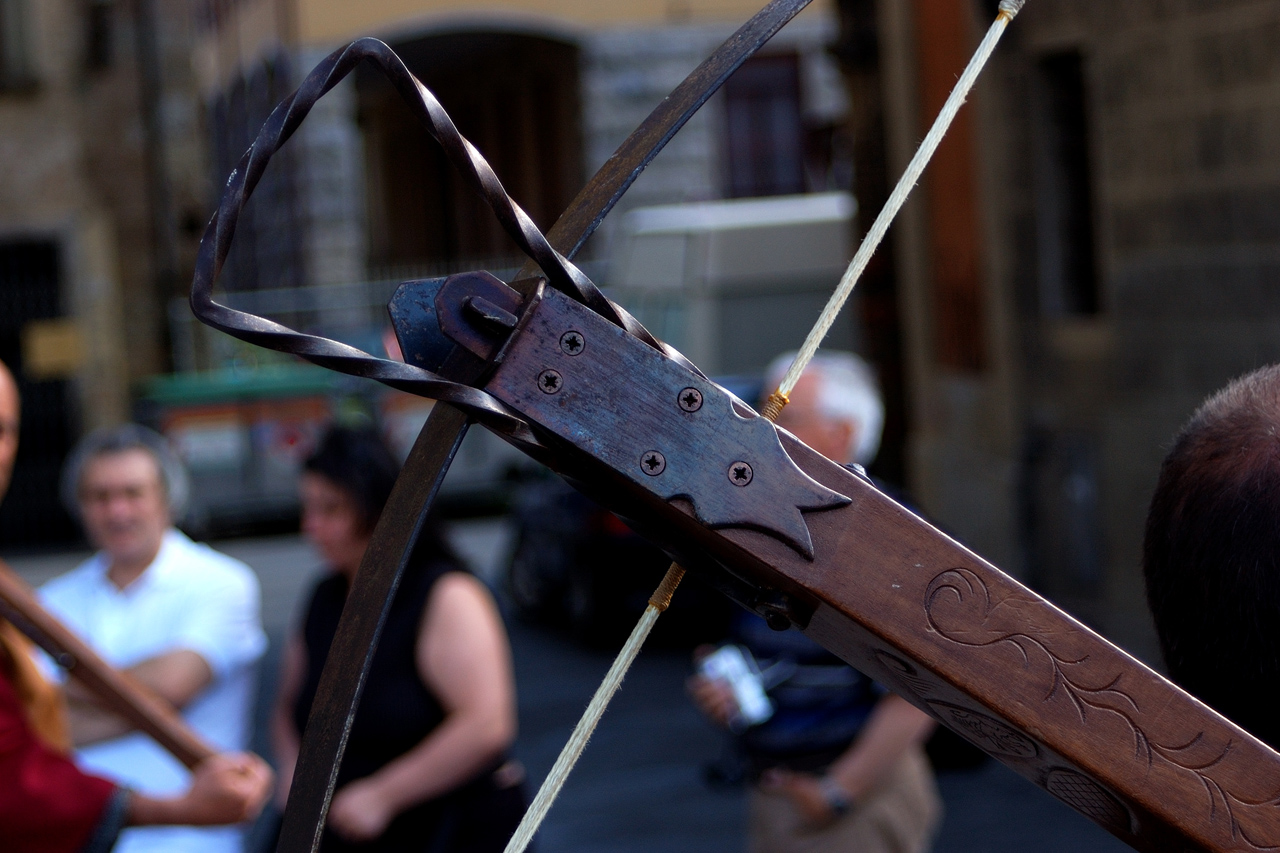 It usually takes about 60 seconds to reload a crossbow, while some archers can do it faster in only 15 or 20 seconds. Thus, your crossbow, experience, safety, and strength determine how quickly you can reload.
Compared to other bows, shooting an arrow with a crossbow one after the other is not as swift. It generally takes time to load crossbows, which can be pretty inconvenient, especially when you need to fire a second shot to take down your moving target.
You may be wondering why it takes time for archers to reload a crossbow and why it is not the same for every crossbow user.
Generally, it takes about a minute to reload a crossbow; some can do it faster for only about 15 or 20 seconds. However, the reloading time isn't always the same for every archer and heavily depends on the factors below:
Crossbow type

Not all crossbows are the same. Some crossbow models are simple, while others are pretty complex to load. Therefore, it is challenging to generalize the fastness of the crossbows to reload.

If your crossbow belongs to the simple type, you won't have much trouble reloading it. In contrast, if your crossbow is quite complex, it may take time for you to reload fast.

Experience

Besides the crossbow type, your ability to reload a crossbow also depends on your experience. If you are a novice trying to master a crossbow's ins and outs, you can expect to reload it slower than others with years of experience.

With time and more exposure to using a crossbow, you may be able to improve your reloading ability.

Safety

You need to be careful in cocking and loading your crossbow. If you are not careful and fail to follow every step, it may cause severe injuries and accidents.

For example, hurrying up too much and disregarding safety may lead to accidentally dry firing or semi-drying your crossbow. It doesn't only cost you a lot to replace the limbs and injuries, but you may end up replacing your crossbow entirely.

Remember that crossbows are a great weapon but can also be dangerous when not handled properly.

Strength

Drawing a crossbow isn't easy because it is thicker than other bowstrings. Hence, pulling the bowstrings with a cocking rope takes a much-needed strength. The slower you can reload a crossbow if you find it hard to draw.

As a result, the reloading speed of a crossbow depends on these factors.
Is it easy to load a crossbow?
The entire cocking and loading process of a crossbow is not easy and quite complex. Therefore, one must know how to safely cock and uncock a crossbow.
The crossbow is a complex weapon requiring many safety precautions, wherein loading and unloading it is not an exclusion. Since it is not easy and quite complicated, especially for novice archers, it is crucial to know the step-by-step process.
If you compare its loading and unloading process to other bow types, you will notice a lot of safety precautions and fine details you must keep in mind when dealing with crossbows.
Whether you fail or skip steps, you will have to deal with injuries and unforeseen expenses, which can cost you a great deal of money. If you wish to avoid such an unfortunate situation, here are the following ways how to safely load and unload your crossbow:
Loading or cocking
Loading a crossbow consists of two phases: cocking and unloading. It is wholly complex when talking about the process before shooting a crossbow, which is the cocking and loading process.
Before starting, make sure to take note of the following things:
Keep your crossbow pointed in a safe direction.
Don't let your finger touch the trigger. Keep your hands and fingers under the flight deck, and stay out of the "danger triangle."
Keep it uncocked and unloaded until you are ready to use the crossbow.
Of the two, cocking is the complex one you must deal with since it requires you to pay attention to every fine detail. Meanwhile, the actual loading process seems pretty straightforward.
The steps below are the ones you must follow when cocking your crossbow:
You must first turn the crossbow's safety switch to the shooting position. Doing so will assure you that you can pull back the string entirely.
Aim the crossbow where the foot stirrup rests on the ground.
Put your foot in the foot claw after once positioned appropriately.
Hook the clamps onto the crossbow string while holding the cocking rope.
The position of the clamps should be similar to the previous procedure, so when you tug on them, it creates an even amount of tension.
Once the clamps are in position, you can begin to draw back while holding the grips of the cocking rope. The moment you hear a click that is your cue to stop pulling.
If you have fully cocked your crossbow, switch on the safety switch.
You are now ready to proceed to the next step, the actual loading of the arrow.
Remember that when pulling back the string with the cocking rope, you must use your arms and shoulders, not your back. Also, don't forget to shorten your cocking rope if you have to since there is a high chance it will be too long.
After the cocking process, it is time to proceed to the second phase.
When it comes to the actual loading part, it's a straightforward process that only requires you to follow five basic steps, which are:
Pick up a crossbow bolt from its quiver.
Place the bolt on the crossbow rail.
Position one of the bolt's vanes so it can slide fluidly through the crossbow's groove.
Slide the bolt down until it rests against the crossbow string.
You're now ready to fire the crossbow.
Remember that before arriving at the actual loading process, you must perform the cocking process carefully.
Although the actual loading part is less complex, you must also remember not to place your hand or fingers near the bowstring as you place the bolt to avoid injuries if you accidentally dry-fired it.
If you plan to be fast in loading your crossbow, you need to practice more and time yourself to see improvements. It may feel complex at first, but once you get the hang of it, it will be much easier the next time.
Unloading or uncocking
During hunting, most crossbow hunters often load the crossbow beforehand to save time once the opportunity of shooting the target presents itself. However, there are instances when one fails to take the shot.
You have to unload or uncock your crossbow when this happens to avoid any damage or potential harm. Below are the following ways how to safely uncock your crossbow:
Fire it

Firing or shooting your crossbow is the safest way among the rest of the options. To avoid encountering a dry fire, you must load the arrows with the bow before firing them.

Dry firing is a common misfortune among crossbow hunters, and you don't want to experience it.

Some crossbow hunters bring a practice arrow with them in case this happens because they don't want to risk losing or damaging a good hunting arrow.

When you decide to copy this method, remove the hunting arrow placed and ensure that you keep your hand behind the broadhead in front of the string's power stroke.

After successfully removing the hunting arrow, you can now load the practice arrow or use a field point if you don't have one with you.

Manually de-cock the crossbow.

Manually de-cocking the crossbow is among the option, but it can be dangerous.

Some crossbow hunters opt to manually de-cock their crossbow instead of firing it, which takes a lot of strength and is not advisable on crossbows with the high draw weight.

Use a crank cocking device.

Using a crank cocking device to uncock a crossbow is one of the safest methods.

You can do this by attaching the crank cocking device to the stock of your crossbow. Then, ensure that its ropes are taut and tugging on the crossbow's string before reversing the cocking procedure.

You can then fire your crossbow after. The good thing with using a crank cocking device is that nothing will happen because the crank is securely holding the string.

However, you can release the string by cranking backward after "shooting."

Use discharge bolts

Referred to as discharge bolts or specialized bolts, you can do this by simply loading the discharge bolts into the barrel.

The next step is to can fire the discharge bolts in a safe location. Always identify a secure site where you can safely shoot your crossbow to prevent any misfortune.

After firing and successfully uncocking your crossbow, you can crank it to a prone position.

Use a cocking rope with one hand.

Like manually de-cocking a crossbow, using a cocking rope with one is as dangerous.

If you are eager to follow this method, you should attach the cocking rope to the string using one hand, almost as if you wanted to draw it even more profound.

After, fire the crossbow while the other hand firmly tugging on the cocking rope, then carefully lower the cocking rope and allow the crossbow string to return to the unloaded position.

If you have a crossbow with high draw weight, do not dry this.

The safest option should be your primary choice when unloading a crossbow. However, when you have no choice, do it carefully and in a controlled manner.
Can you leave a crossbow loaded all day?
It is advisable not to leave a crossbow loaded all day since it can lead to the string's premature wear and stretch, safety concerns, and damage to other components. Instead, giving it a "rest" or uncock every four hours for about 30 minutes is best.
Based on the crossbow's design, you can leave it loaded for an entire day to focus on adequately executing your shot. However, doing so is not advisable because it can lead to various consequences.
It is tempting to leave it loaded for a day, a week, or even a month since cocking a crossbow can be strenuous. Some say that they were able to leave their crossbows loaded for a whole week without sustaining any damage to their crossbows.
Nevertheless, it may not be evident at first, but the longer you leave a crossbow loaded puts it under a lot of stress and tension. You may have to face the consequence of it wearing out, which shortens its expected lifespan.
Additionally, it can result in the following damages, including but not limited to overstretched strings, bent axles, extended limbs, and damaged cams. The worst case is that there is a possibility that the crossbow will get stuck in the cocked position.
When you leave the loaded crossbow lying around, it may pose a safety risk, especially for non-hunters and children. Also, the crossbow may have dry fired the moment you checked it after leaving it cocked and unsupervised.
Therefore, it is advisable not to leave your crossbow loaded all day and instead give it a "rest" every four hours for about 30 minutes. It seems that the shorter the time it stays cocked, the longer it will serve you before it has to be repaired or replaced.
Loading and unloading a crossbow is no easy task, especially when you lack experience. It can get scary at first and confusing with all the fine details to remember.
Nevertheless, with the right amount of practice and knowledge, there is a chance for improvement regarding how quickly you can reload your crossbow while not compromising your safety.