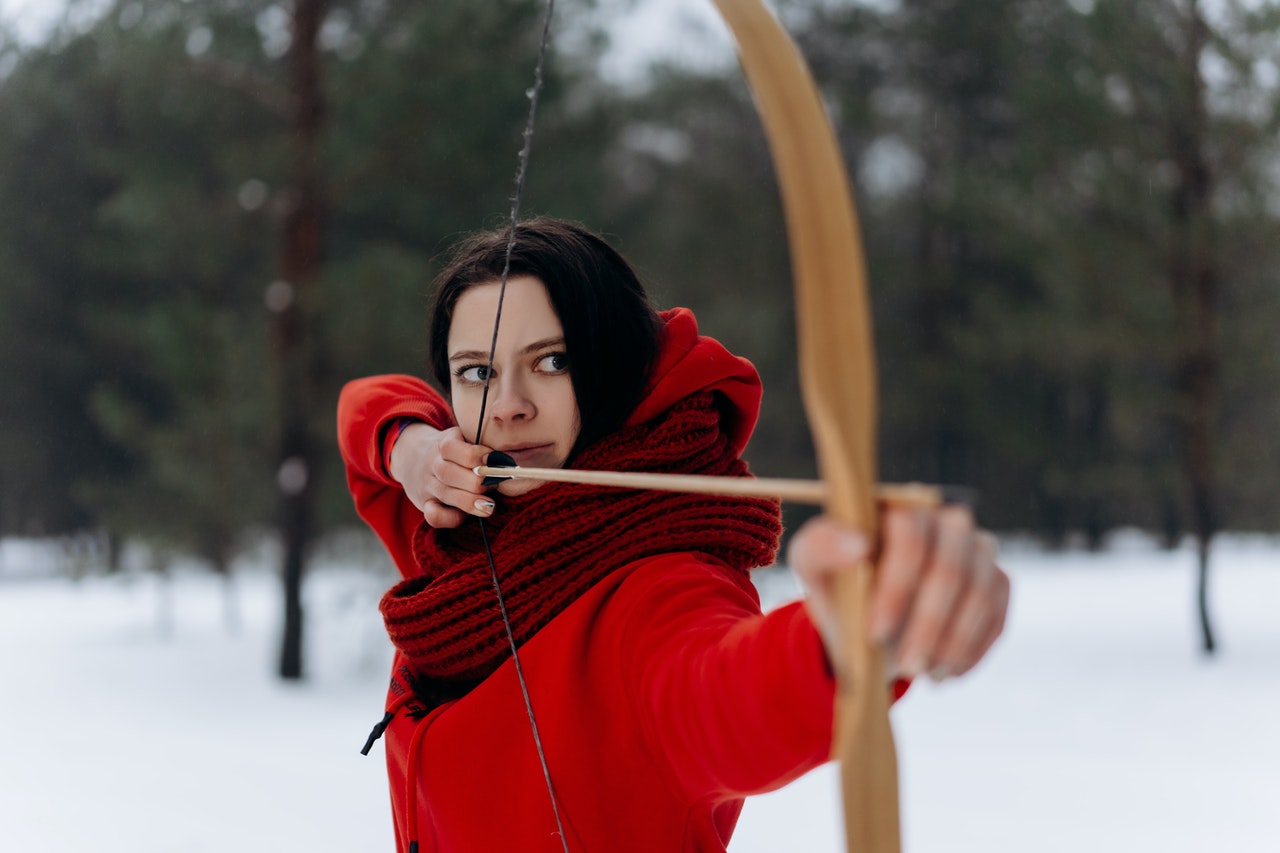 You can repair a recurve bow. However, you have to remember that not all parts of the recurve bow are replaceable or repairable. Some components may still work, but you need to replace them with brand new items.
For example, you can replace the string and limbs if needed, but the riser cannot.
If you are not familiar with repairing a recurve bow, it is best to take it to a professional. Trying to fix it yourself could further damage and ultimately ruin the bow.
If you choose to fix it yourself, it is best to go over the process with someone who knows how to work on recurve bows to see if they think you are doing it correctly.
When trying to repair a recurve bow, you must go in order. Following a process means starting with the smaller and more delicate tasks and moving on to bigger ones.
Some of the things you may need to do to repair your bow:
Change out the string
Replace or tighten any screws or bolts
Lubricate the moving parts
Check for and fix any nicks or scratches on the bow
Once you have completed these smaller tasks, you can move on to more significant tasks such as replacing the limbs or other parts
However, it is essential to remember that not all recurve bows are the same. Some may have different screws, bolts, or even different parts.
The main components of a recurve bow are the rise, upper limbs, lower limbs, and then the string. In addition, if you are using an Olympic-style recurve, it has some small parts: sight, stabilizers (front and back bar), air rest, and clicker.
Can recurve bows break?
The recurve bows can break. But they are designed to be durable and can withstand much wear and tear.
The cord or string in a traditional bow is usually made from animal sinew. It is hard but flexible. But the modern recurve bow uses synthetic material. This material helps to reduce cost and allows for more intricate designs in the bow limbs themselves.
A drawback of this type of string is that it can break if exposed to too much stress.
Despite this, you can still consider the recurve bows durable in high-quality materials that last for a long time. If it does break, usually it is because of human error.
You should also use a recurve bow with the proper accessories, and you should not force it on something it cannot handle.
The most important thing you can do to ensure your recurve bow will last is to use the included stringer when stringing. Otherwise, stringing can be challenging and damage your bow if not done correctly.
The pressure is equally distributed under the limbs with the stringer, preventing the string from twisting and causing permanent damage to the bow.
In addition, it is also essential to use the correct arrows. For example, do not use an archer arrow that is too heavy for your bow. These heavy arrows can damage the bow and make it hard to shoot.
The string is the most crucial part of the bow, as it holds both limbs together and transfers energy from your arms into the arrow. You lose all that potential energy when it fails and has an unbalanced bow.
Can you restring a recurve bow?
You can restring a recurve bow, but you have to check the manufacturer's manual as most archery bow comes with a stringer, and they have different styles and forms.
The recurve bow is one such type that requires some strength and skill because you need to pull the string over two small hooks (or recurves) at the tips of the bow.
Restringing a recurve bow is also an excellent skill to learn, especially if you need to travel for hunting or practice. And in case you are on the field and break the string, you need to restring it yourself to continue with the activity.
Here are a few steps for restringing a recurve bow:
Get the end of the string and slide it to the upper limb.
Take the other end and loop it over to the tip of the lower limb.
Then place the top bow stringer into the top of the bottom limb.
The other end of the string is usually a saddle, so clip it over the front of the bow limb below the bowstring.
Now position the bow horizontally with both limbs away from you.
Step on the bow stringer. You can use one foot or two feet, whichever is comfortable for you.
While holding the riser, pull the bow up to bend it slightly.
Lift the string, so it hawks over the limb tip.
Remove the bow stringer, examine if it is alight with the limb groves, and adjust if needed.
Give the string a few plucks to set the bowstring in place.
If you need to unstring the bow, you can follow the same steps. This time, it will be removing the string from the tips of the limbs.
Is it wrong to keep a recurve bows strung?
I don't recommend keeping a recurve bow strung for long periods. Keeping the string in the bow can lead to several problems and, most importantly, loss of accuracy and power.
Many people like keeping their recurve bows in the ready-to-shoot position. This is especially true for those who want to take their archery bows with them on hunting trips.
The problem with this condition is that the bow will eventually lose its accuracy and power. The main reason is that the limbs are bent when you leave them strung.
This puts a lot of tension on the wood in the limb pockets in addition to the string. This tension can pull on the limb pockets and make them significantly weaker.
After some time, this will make the bow significantly less accurate. You cannot always rely on your shots to be broadside or slightly quartering towards you, especially when hunting.
Sometimes they can be coming right at you. The last thing you want to happen is for your bow to lose accuracy at this point.
The other problem with keeping a bow strung for extended periods is that it can cause the string to wear out prematurely. This is because the constant tension on the bowstring will cause it to stretch and wear out faster.
How can you tell if a recurve bow is warped?
There are a few ways to tell if a recurve bow is warped. First, you can check the string or the limbs and see if they are straight.
A warped recurve bow is a problem that affects the accuracy and power of your shot, and you can see it in most recurve bows. Therefore, it is crucial to know how to tell if a recurve bow is warped because once you find out that it is warped, you can take
action.
Check the string

One way to check if a warped recurve bow is to make a straight line with a piece of paper and put it in the middle of your bow. If you see that the string is not touching the paper, your bow does not have any problems.

However, if you notice that your string is touching or almost touching the paper, then your recurve bow is warped.

Check with an arrow

It might also help see how your bow will act with an arrow. To do this, place an arrow across the middle of your bow. Then see if some pieces of the string are falling off of each limb or if they are even.

If your recurve bow has any issues with its limbs, it is essential to take it to a professional to have it fixed. You can also handle the fixing if you are knowledgeable about doing it or minimal damage.

Checking the limbs

Another way to check if your recurve bow is warped is by checking the bow's limbs. Again, you will need a limb alignment tool for this.

If you see that the limbs of your bow are not perfectly straight, then your bow is warped, and you will need to take it to a professional to have it fixed. But, again, do not try to fix the bow yourself as you could make the problem worse.
Other ways of checking if the bow is warped
You can notice bow warping on the bowstring on both sides of the arrow shelf. If you can't decide whether or not your bow is warped, here are some tips to help you out:
Look at the backing

Make sure it's not twisted around itself. If it is, take your time to fix or untwist it. You can use some tools to help you untwist it, but make sure they are not too hard to damage the bow. Practice your best judgment.

Check the nocks

Look at each nock and see if it's even on the bowstring. If one is sticking out, push the nock in. If it doesn't go back in place, sand it down to make it fit smoothly.

Look at the arrow shelf

Make sure that it's not warped or twisty. If you've looked at all of these and your bow seems fine, then your good to go. However, if you see dents on either side of it, your bow is likely warped.
Can you fix a warped bow?
You can fix a warped bow. This type of damage is usually easily fixable. As long as you follow the instructions, it should be easy to do.


The usual cause of warping is when you store the bow improperly or by environmental conditions, such as humidity and temperature.


One way to fix a warped bow is by heating it and bending it back into shape. However, there are also a few things that you need to follow to make sure that you are on the right track:
Identify the location of the warp. Do this by looking for any raised areas on the bow. There can be more than one warp point, so keep an eye out for any other raised areas as well.
Use a heat source to heat the area until it is soft. You should use a heat source that the bow's manufacturer has approved. So, do research or check the manufacturer's manual. Do not use anything with no approval, and never use an open flame.


If you're using a soldering iron, make sure it has a high enough wattage to do the job.
Use a tool to bend the bow back into shape. Make sure that you are using a soft tool and won't damage the bow. I don't recommend a hammer because it can cause more damage.
Let the bow cool down and check if it is still warped.


If everything goes according to plan, the bow should be in the correct shape. Otherwise, repeat the process until you fix it.


Unwarping a bow may not require you a skill. However, if you are not confident enough to do the process, you better seek for expert's recommendation and advice to make sure you don't cause more damage to the bow.
How long will a recurve bow last?
A recurve bow will last for many years, depending on how well you take care of it.
Recurve bows don't require much maintenance, but you can help extend their lifespan with proper handling.
If you store it properly and keep it in good condition, it could last for a decade or more. However, if you don't take care of it properly or use it extensively, it may only last for a few years. By following simple maintenance tips, you can help your bow last as long as possible.
Tips in maintaining a bow
Be sure to clean your bow after each use. Wipe it down with a soft cloth to remove any debris or dirt. If you allow dirt and grit to build up, it can cause the bow to wear down prematurely.
Store your bow in a cool, dry place. Excessive heat or humidity can damage the wood and other materials used in the bow's construction.
You have to make sure that you unstring the bow when not using it. Strings can put a lot of tension on the bow, which can cause damage over time.
If you have to transport your bow, be sure to use a bow case. The bow case will protect it from getting bumped or damaged during transit.
Never use a power tool to tune your bow. The power tool can cause the wood to split and the bow to break.
Regularly check the limbs and riser for any signs of cracking or warping. If you notice any problems, make sure to address them right away or take the bow to a qualified archery technician for repairs.