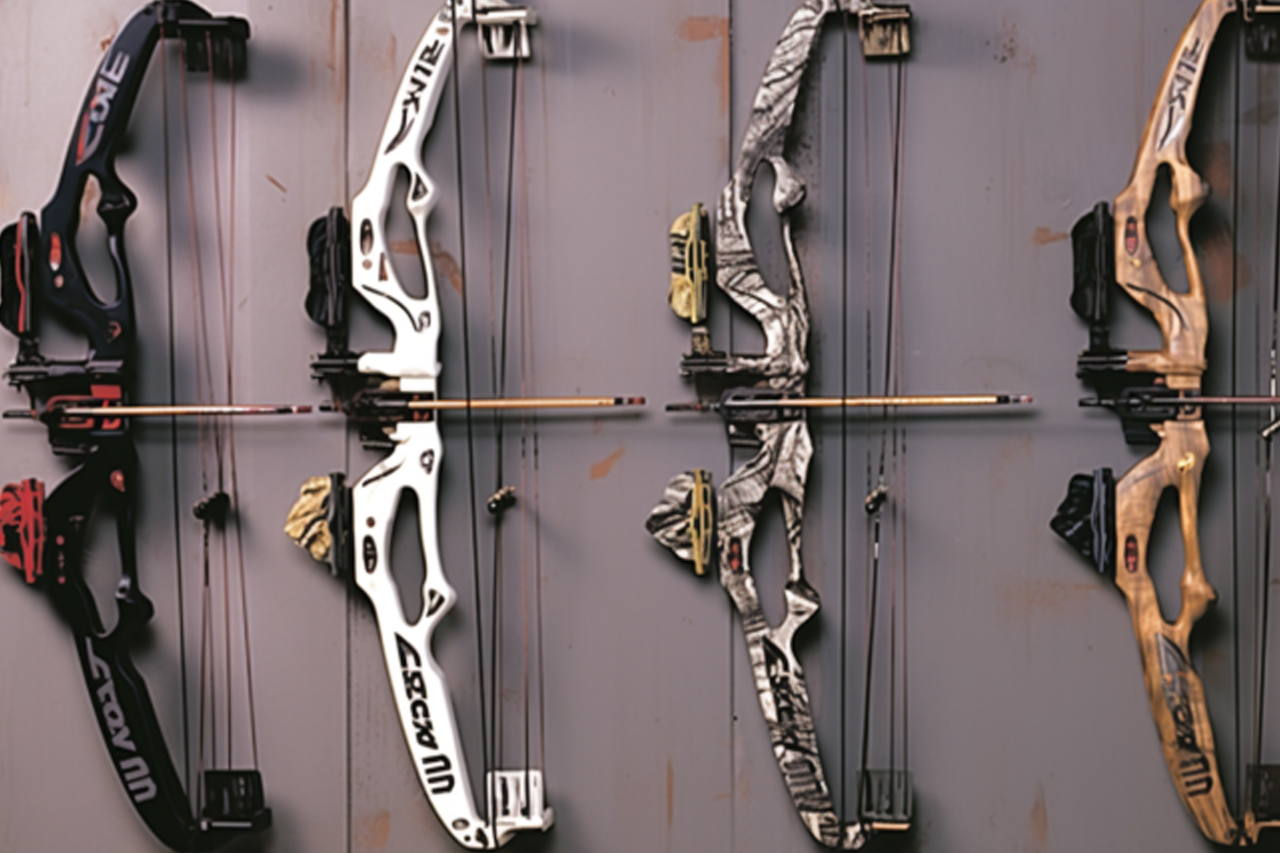 Are you a passionate archer looking to stay up-to-date with the latest advancements in PSE bow models? Well, you've come to the right place!
In this article, we will take you on a journey through the years, from 2020 to 2023, exploring the evolution of PSE bows and the exciting features they offer.
Starting with a retrospective of 2020, we will delve into the PSE bow models that took the archery world by storm. From there, we will move on to the eagerly anticipated 2021 models, highlighting the new additions and improvements that PSE has incorporated.
But that's not all. We will also give you an exclusive sneak peek into the upcoming 2022 and 2023 PSE bow models so you can be ahead of the curve in your archery endeavors.
With our knowledgeable and detailed approach, we will showcase the different PSE bow models released each year and dive into the enhanced accuracy and performance features that make these bows stand out.
Furthermore, we will explore how PSE bows can improve your shooting experience by providing speed and power like never before.
So, whether you're a seasoned archer or just starting, this article will equip you with the information you need to choose the right PSE bow for your archery needs.
Get ready to take your archery game to the next level with the PSE bow models from 2020 to 2023!
The Evolution of PSE Bows: A Look Back at 2020
Let's take a trip down memory lane and explore the incredible evolution of PSE bows in 2020! It was an exciting year for PSE, as they introduced several new models that pushed the boundaries of performance and innovation.
One of the standout bows of 2020 was the PSE EVO NXT. It featured an incredibly smooth draw cycle and impressive speed. With its compact design and advanced technology, the EVO NXT quickly became a favorite among archers of all skill levels.
Another notable release in 2020 was the PSE Carbon Air Stealth Mach 1. This bow was a game-changer, as it combined the lightweight and strength of carbon with PSE's outstanding performance. The Carbon Air Stealth Mach 1 boasts incredible accuracy and speed, making it an ideal choice for hunting and target shooting.
PSE also introduced the Nock On EVO NTN 33, a collaboration with renowned archer John Dudley. This bow featured Dudley's signature grip and a unique cam system, resulting in a bow that was smooth, accurate, and deadly quiet.
In addition to these standout models, PSE improved its existing lineup in 2020. The PSE Drive NXT received an upgrade with enhanced performance and a redesigned riser, while the PSE Stinger MAX saw improvements in speed and accuracy.
PSE's commitment to continuous improvement and innovation was evident in their 2020 bow lineup, and archers everywhere were thrilled with the results. It's safe to say that PSE set a high standard in 2020, and archery enthusiasts eagerly awaited what the future would bring.
What's New in PSE Bow Models for 2021
PSE introduced the additions to PSE's bow lineup in 2021, showcasing exciting advancements and innovative features. This year, PSE again raised the bar with its models, ensuring that archers of all levels can access top-notch equipment.
One of the standout models for 2021 is the PSE EVO NTN. This bow boasts a compact design and a smooth draw cycle, making it a great option for hunters who need mobility and precision. It also features PSE's new Evolve Cam System, which delivers exceptional performance and accuracy.
Another impressive addition to the 2021 lineup is the PSE Drive NXT. This bow is designed with versatility and offers a wide range of draw length and weight adjustments, making it suitable for archers of all sizes.
With its forgiving brace height and high-performance limbs, the Drive NXT delivers a smooth and consistent shot. Additionally, this model features PSE's Drive-style cam, which provides a comfortable draw and excellent accuracy.
The PSE Xpedite NXT is a bow to consider for those seeking speed and power. This high-performance model is equipped with PSE's new Evolve Cam System, which produces blistering arrow speeds without sacrificing accuracy.
The Xpedite NXT also features PSE's ultra-stiff and lightweight Carbon Air Stealth Mach 1 riser, enhancing its performance capabilities. With its aggressive design and impressive speed, this bow is a great option for competitive archers or anyone looking to push their limits.
PSE has once again impressed with their 2021 bow lineup. From the compact and precise EVO NTN to the versatile Drive NXT and the lightning-fast Xpedite NXT, there is a bow to suit every archer's needs and preferences.
With its commitment to innovation and performance, PSE remains a leader in the archery industry. So whether you're a beginner or a seasoned pro, check out PSE's 2021 bow models and experience the thrill of shooting with top-of-the-line equipment.
The Latest Innovations in PSE Bows: 2022 Edition
Brace yourself for the cutting-edge advancements in the 2022 lineup of PSE bows, where archers can expect game-changing innovations and unparalleled performance. PSE has once again pushed the boundaries of bow technology, introducing new features and improvements that will revolutionize your archery experience.
Here are some of the latest innovations that make the 2022 PSE bows stand out from the crowd:
1. Enhanced Ergonomics
PSE has taken comfort to a new level with its redesigned and adjustable grips systems. Now, you can easily customize your grip to fit your hand perfectly, ensuring a comfortable and consistent shooting experience.
2. Improved Speed and Accuracy
PSE bows are known for their incredible speed; the 2022 models take it up a notch. With redesigned cams and limbs, these bows deliver faster arrow speeds and increased accuracy, allowing you to make those tight shots confidently.
3. Advanced Vibration Damping
In the pursuit of ultimate smoothness and quietness, PSE has incorporated advanced vibration-damping technologies into their 2022 bows. These features reduce hand shock and vibration, minimizing noise and providing a more comfortable shooting experience.
4. Innovative Riser Designs
The riser is the backbone of any bow, and PSE has gone above and beyond with their 2022 models. They have introduced innovative riser designs that are lightweight and incredibly strong, enhancing stability and improving overall performance.
5. Cutting-Edge Cam Systems:
PSE is renowned for its top-of-the-line cam systems; the 2022 bows are no exception. With advanced cam designs, these bows offer smooth and consistent draw cycles, allowing for better shot control and more accurate results.
With these groundbreaking innovations, the 2022 PSE bows are a game-changer in archery. Whether you're a professional competitor or a passionate hunter, these bows will elevate your performance to new heights. Experience the future of archery with PSE's 2022 lineup and take your shots to the next level.
Sneak Peek: Upcoming PSE Bow Models for 2023
Get ready for a glimpse into the future of archery with a sneak peek at the exciting new PSE bow lineup coming in 2023. PSE is known for its innovative designs and cutting-edge technology, and the upcoming models for 2023 are no exception.
These bows deliver unparalleled performance and accuracy, making them a must-have for any serious archer. One of the highly anticipated models for 2023 is the PSE Evolve 35. This bow combines power and speed, featuring a 35-inch axle-to-axle length and a blazing-fast IBO speed rating.
The Evolve 35 also incorporates PSE's Evolve Cam System, which provides a smooth draw cycle and a solid back wall for consistent shots. With its adjustable let-off and customizable draw length, this bow offers a personalized shooting experience for archers of all skill levels.
Another exciting addition to the 2023 lineup is the PSE Carbon Stealth Mach 1. As the name suggests, this bow is built with carbon fiber technology, making it incredibly lightweight and durable.
The Carbon Stealth Mach 1 features PSE's new S3DA cam system, which offers a smooth and efficient draw cycle. This bow is perfect for hunters looking for a compact, maneuverable option without sacrificing power or accuracy.
The upcoming PSE bow models for 2023 are set to revolutionize the archery industry. From the powerful and adjustable Evolve 35 to the lightweight and high-performance Carbon Stealth Mach 1, these bows offer something for every archer.
Whether you're a seasoned pro or just starting, PSE's 2023 lineup will impress with its innovative designs and unmatched performance.
Get ready to take your archery game to the next level with these exciting new bows.
Enhanced Accuracy and Performance: PSE Bow Features
With the incorporation of advanced technology and precision engineering, PSE's 2023 lineup offers archers enhanced accuracy and unparalleled performance. The new bow models are designed to deliver exceptional results on the range or in the field.
PSE has taken great strides in perfecting its bow features to ensure maximum accuracy and performance for archers of all skill levels. One of the key features of the 2023 PSE bows is the enhanced cam system.
The cams have been meticulously tuned to provide a smooth draw cycle, reducing unnecessary vibration or noise. It allows for a more stable and consistent shot, ultimately improving accuracy. Additionally, the cam system offers adjustability, allowing archers to fine-tune their bows to their specific shooting styles and preferences.
Another notable feature is the incorporation of high-quality materials in the construction of the bows. PSE has utilized top-of-the-line carbon fiber and aluminum materials to create lightweight yet durable bows. It makes the bows easier to handle and maneuver and enhances their overall performance. These premium materials ensure that the bows are built to last and can withstand the rigors of frequent use.
Furthermore, PSE has focused on optimizing the grip and balance of their bows. The ergonomic grip design provides a comfortable and secure hold, allowing for better control and minimizing hand torque.
Combined with the well-balanced weight distribution, it results in a more stable shooting platform. Archers can expect improved consistency and accuracy when using the 2023 PSE bows, thanks to these enhanced grip and balance features.
The 2023 PSE bow models offer archers enhanced accuracy and performance through advanced technology and precision engineering. The bows feature an improved cam system for smooth draw and adjustability, high-quality, durable materials, and optimized grip and balance for better control.
Whether you're a seasoned archer or just starting, the 2023 PSE bows are designed to elevate your shooting experience and help you achieve your best performance yet.
Speed and Power: How PSE Bows Improve Your Shooting Experience
By incorporating cutting-edge technology and innovative engineering, archers can experience a noticeable boost in their shooting performance and an exhilarating increase in speed and power with the 2023 lineup of PSE bows.
PSE, a leading archery equipment manufacturer, has continuously pushed the boundaries to provide archers with bows that deliver unmatched performance and accuracy. The 2023 models build upon the success of previous years, offering even more features and improvements to enhance your shooting experience.
The 2023 PSE bows deliver exceptional speed and power, allowing you to shoot confidently and precisely. The advanced cam system is one of the key features that contribute to this enhanced performance.
PSE has developed a new cam technology that maximizes energy transfer and ensures a smooth draw cycle. It results in faster arrow speeds and increased kinetic energy, giving you the advantage when it comes to accuracy and penetration.
In addition to the improved cam system, the 2023 PSE bows also incorporate state-of-the-art materials and construction techniques. The riser, limbs, and other components are made from high-quality materials that offer optimal strength, durability, and stiffness.
It not only improves the overall performance of the bow but also provides a solid and stable platform for consistent and accurate shooting.
With the 2023 PSE bows, you can expect exceptional speed, power, and accuracy, allowing you to take your archery skills to the next level.
Notable features of the 2023 PSE bows:
Enhanced cam system for increased energy transfer and faster arrow speeds.
High-quality materials and construction for improved strength and stability.
Benefits of the 2023 PSE bows:
Improved shooting performance with increased speed and power.
Enhanced accuracy and penetration for better field results or range results.
Overall, the 2023 lineup of PSE bows offers archers an exciting opportunity to elevate their shooting experience. With cutting-edge technology, innovative engineering, and a focus on speed and power, these bows provide the tools you need to excel in your archery pursuits.
Whether you're a competitive shooter or a passionate hunter, the 2023 PSE bows will undoubtedly enhance your performance and bring a new level of excitement to your shooting adventures.
Choosing the Right PSE Bow for Your Archery Needs
When selecting the appropriate PSE bow for your archery requirements, it's crucial to consider factors such as draw weight, axle-to-axle length, and brace height to ensure optimal shooting performance.
Draw weight refers to the force required to pull back the bowstring, and choosing a weight you can comfortably handle is important. If the draw weight is too heavy, it can affect your accuracy and overall shooting experience.
On the other hand, if the draw weight is too light, you may need more power behind your shots. It's recommended to test different draw weights and choose the one that feels most comfortable and allows you to maintain proper form.
Another important factor to consider is the axle-to-axle length, which is the distance between the two axles of the bow. A shorter axle-to-axle length typically results in a more compact and maneuverable bow, making it ideal for hunting or shooting in tight spaces.
However, a longer axle-to-axle length provides greater stability and forgiveness, making it a better choice for target shooting or long-range accuracy. Consider your intended use for the bow and choose the axle-to-axle length that aligns with your shooting style and preferences.
Lastly, the brace height of a bow plays a significant role in its performance. The brace height is the distance between the bowstring and the grip when the bow is at rest. A shorter brace height generally results in a faster arrow speed but requires more precision in shooting technique.
On the other hand, a longer brace height offers more forgiveness and is easier to shoot accurately. It's important to find a balance between speed and forgiveness that suits your shooting style and skill level.
You can select the right PSE bow that meets your archery needs by considering factors such as draw weight, axle-to-axle length, and brace height.
Whether you're a beginner or an experienced archer, choosing a bow that's comfortable to shoot and suits your shooting style is essential for optimal performance. Experiment with different bows and consult knowledgeable professionals to find the perfect PSE bow to enhance your archery experience.
Check out these +100 PSE bows you can use on your next archery practice.
Frequently Asked Questions
What are the specifications of the PSE Bow models for each year from 2020 to 2023?
The specifications of PSE bow models vary each year from 2020 to 2023. These models feature different draw weights, lengths, let-off percentages, and improved technologies and designs to enhance accuracy and performance.
Are there any changes in the design or aesthetics of the PSE Bow models for each year?
There are changes in the design and aesthetics of the PSE bow models for each year from 2020 to 2023. PSE consistently updates its models with new features and improvements to enhance performance and appeal to archers.
Are there any new technologies or features introduced in the PSE Bow models for each year?
New technologies and features are introduced in the PSE bow models each year. These include improved cam systems, enhanced vibration dampening, adjustable let-off, and advanced limb designs for improved accuracy and performance.
How do the PSE Bow models for each year compare in terms of price range?
The PSE bow models for each year from 2020 to 2023 vary in price. The prices can range from affordable options for beginners to higher-end models with advanced features for experienced archers.
Are there any notable improvements in the performance or accuracy of the PSE Bow models for each year?
Notable improvements in performance and accuracy have been made to PSE bow models each year from 2020 to 2023. These enhancements include advanced cam systems, improved limb designs, and enhanced vibration-dampening technologies.